Eddie Hearn the boxing promoter warns Jake Paul about McGregor. He explains why he'd like to see Conor face Jake in the ring.
At the Madison Square Garden past week, Hearn celebrated Taylor's victory over Serrano. Meanwhile Jake was a forced to lick his wounds after Amanda came up short in her attempt to beat Katie. Based on how it went down it's been dubbed the greatest women's boxing match of all time. The focus is turned completely now to what could be next for both women. During the appearance on The MMA Hour, Eddie was glad to talk about the interactions he had with Jake in the lead-up to fight night.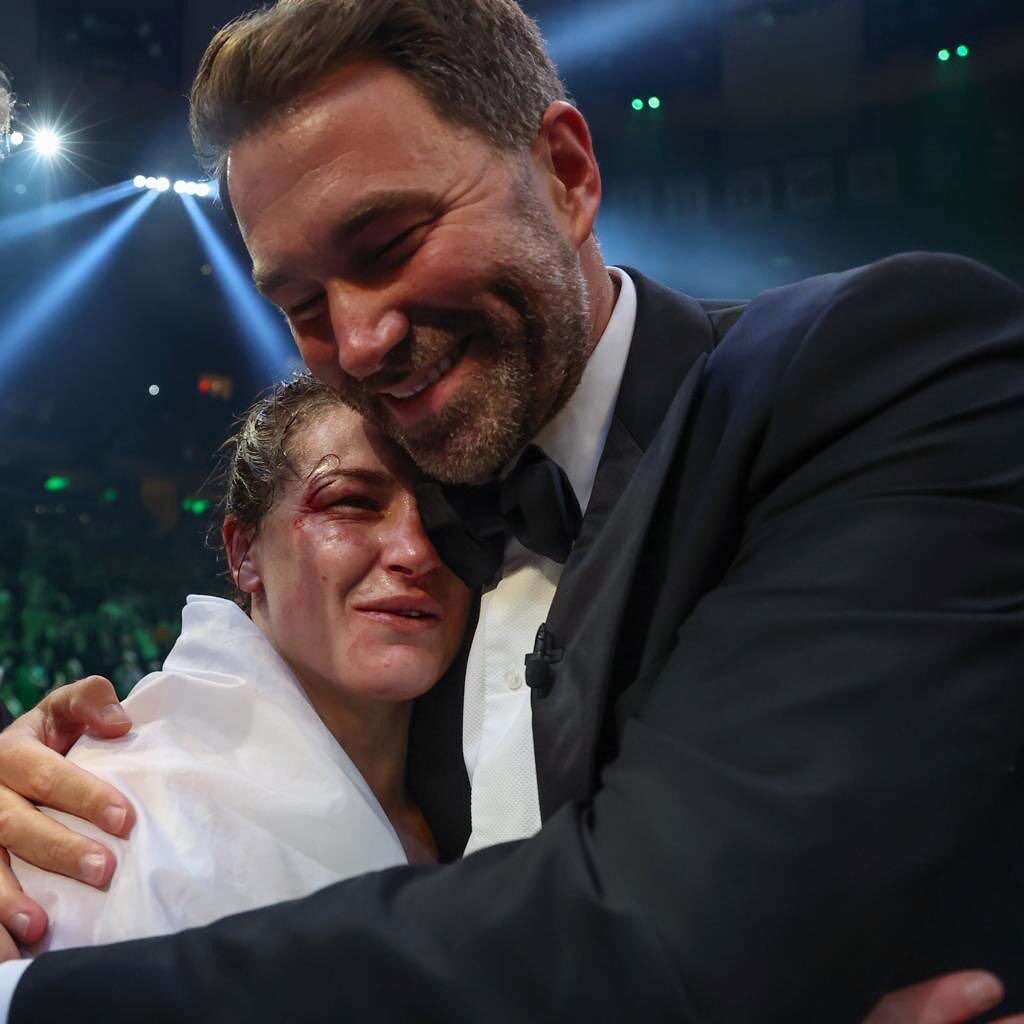 It was not amicable always with the pair attempting to build the anticipation for the fight. In the end, there was a level of respect shared between them that was clear for all to see. When Hearn was asked about the idea of Jake boxing McGregor, it wasn't surprising that he was pretty kind to Jake when offering up his thoughts.
He said, "I still like Conor McGregor against Jake Paul, but I mean, Conor is looking big these days. I don't want to disrespect Conor because I like him. But it's the size that's the problem. Do you know? Jake can fight, he's explosives, and can punch a little bit. But a lot of people don't know, Conor was a decent amateur fighter. He does have good boxing fundamentals, much better than most mixed martial artists. Nakisa Bidarian mentioned it to me, he said, what about Taylor/Serrano and Conor McGregor against Jake Paul? Same night."