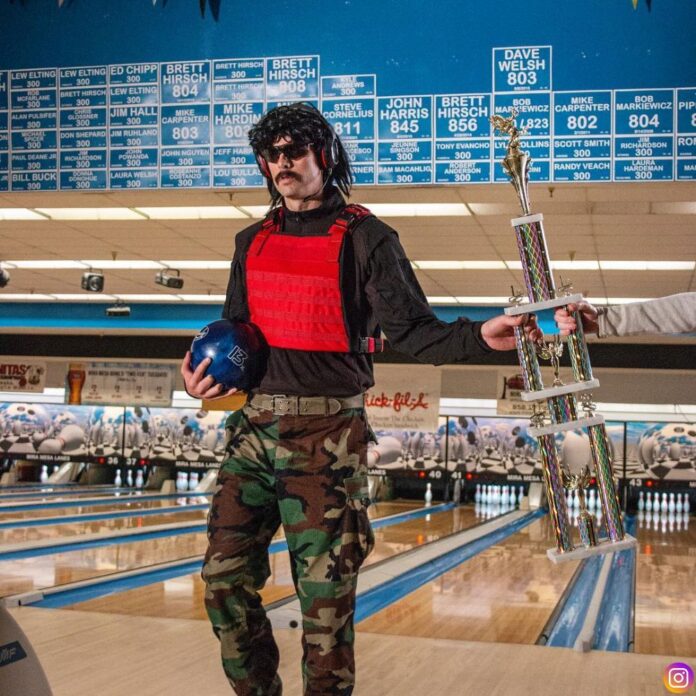 Herschel "Guy" Beahm IV, commonly known by his online alias Dr Disrespect, is an American Internet celebrity and former Twitch streamer. 
DrDisRespect has announced the impending launch of his first book. His book, "Violence. Speed. Momentum." will arrive on March 30th, 2021. The book will feature some new revelations about Docs' life and will probably have many stories to tell us. On the flip side, it is highly unlikely it will shine a light on his mysterious Twitch ban.
 Doc will finally have the opportunity to tell us how, at a young but obviously still with iconic moustache age, he became the "two-time, consecutive years, back-to-back, 1993-1994 Blockbuster video game champion."
The will show us his whole journey right form start where we will see many "never-before-told stories" to the huge champ he is right now.
The official description of the book is as follows:
"Too much power. Wow. Too much energy. Wow. Too much anticipation. WOW. It's the new memoir from the biggest star in gaming: Dr DisRespect.
"Take a look, baby—I'm on top of the mountain, and I'm only halfway up!
As one of gaming's most recognizable and provocative personalities, DrDisRespect finally reveals what it's really like being the biggest global streaming sensation and, in his factual opinion, the greatest gamer in history. Featuring exclusive, never-before-told stories from his career and thoughtful advice on everything from growing superior mullets to thoroughly dominating life, this memoir is as unique and unforgettable as its subject"
The book is out for pre-order now and will be released on 30th March 2021.
Follow us on Instagram for daily news and updates.