Popular rapper Drake revealed that he had COVID-19 which caused him to suffer from hair loss and had to take a step to cover it up.
Drake was recently seen rocking a new haircut which had a heart shape shaved into the top left of his head. However, internet users took onto social media to mock the new look from the 'God's Plan' hitmaker.
The fan called it just another measure to hide his hair loss which he presumed to be male pattern baldness. The user shared two pictures comparing the hearts, on which the latter looked half faded. The post was captioned, "That heart is stressed."
Drake was quick for the response to the mocking post. He revealed in the comments that the hair loss was an aftermath of Covid. He also mentioned that the hair is coming back and requested fans to not diss him.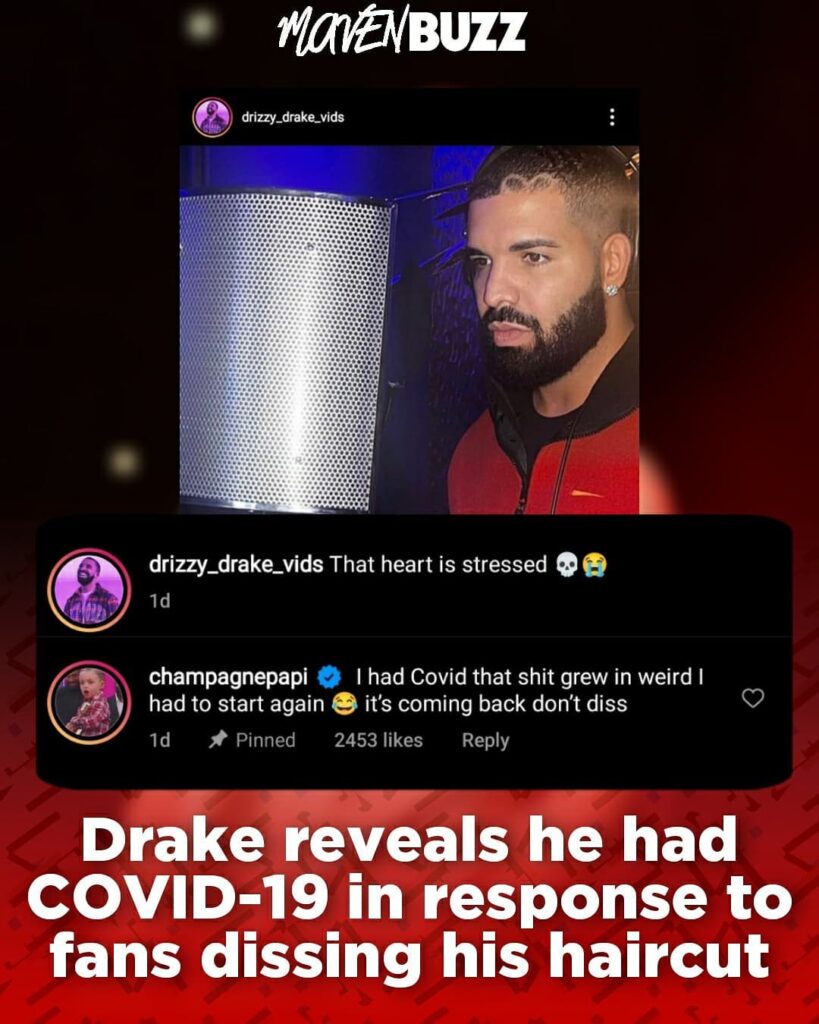 Follow us on Instagram for daily news and updates.