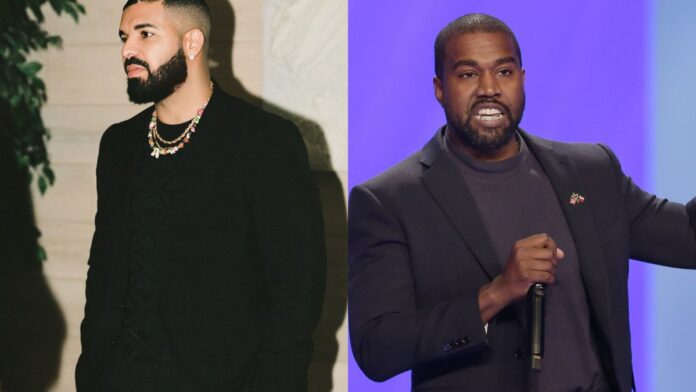 Another day, showing another of Kanye's outbursts. It seems like the legendary rapper Kanye West still holds a grudge against Drake about his longtime beef.
The two usual chart topping artists have been beefing for a few years, however it has been reignited by Kanye as the duo decides to release their new albums almost at the same time.
After an exchange of cryptic disses through their songs and on social media, Ye took things to next level by leaking Drake's address on his Instagram page at midnight of 23rd August. However the post was deleted from the social media platform shortly.
Even though the post was deleted, fans of Drake raised security concerns as the full address of Drake's home is now widely available. The shared post showed a screenshot of Google maps marking "21 Park Lane Cir, Toronto ON M3B 1Z8, Canada."
Reacting to the same, Drake had a good chuckle about the incident last night. He shared a video of Toronto's skyline with CN Tower in view. Later he posted another clip of himself laughing as he made his way through the city in a convertible. Fans speculated this a way of letting the joke pass on.
Also some people seemed cool with the troll mentioning that it was not a leak from Ye of Drake. "Just letting yall know that Kanye didn't really leak Drake's address that's public knowledge, you can even google "Drake's House" it's basically a tourist attraction when you're driving by Toronto now," the tweet says.
"Kanye leaked Drake's address like everyone in Toronto doesn't know where he lives," another person tweeted.
Follow us on Instagram for daily news and updates.