Kim Kardashian and Drake broke their silence on social media about the tragic events happened at Astroworld Festival in Houston, Texas on 5th of November. During the concert  eight people were found dead and several were wounded in the crowd surge as per reports.
Talking about the tragic incident Kylie Jenner issued a statement saying they were left devastated. She also stated that the rapper was not aware about the fatalities thus he continued with the concert.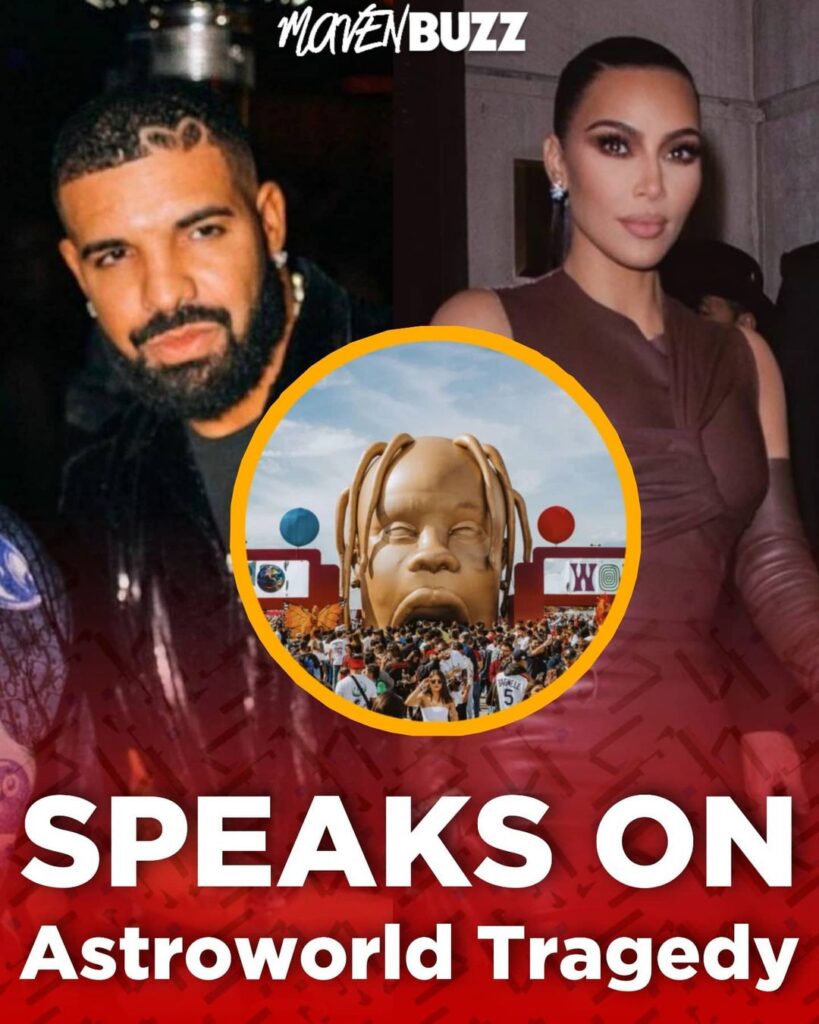 According to police, people were injured as crowd started to press towards the front of the stage. Eight people were confirmed to lost their life with several sustained injuries.
Since the tragedy, numerous lawsuits were filed against the rapper as well as event organisers by the concertgoers who suffered injuries. The filing claimed that the incident was a "predictable and preventable tragedy."
Talking about the tragedy, Kim tweeted, "Absolutely heartbroken for the lives who were lost and anyone who was hurt at Astroworld. Just like all of you, our family is in shock by the tragedy."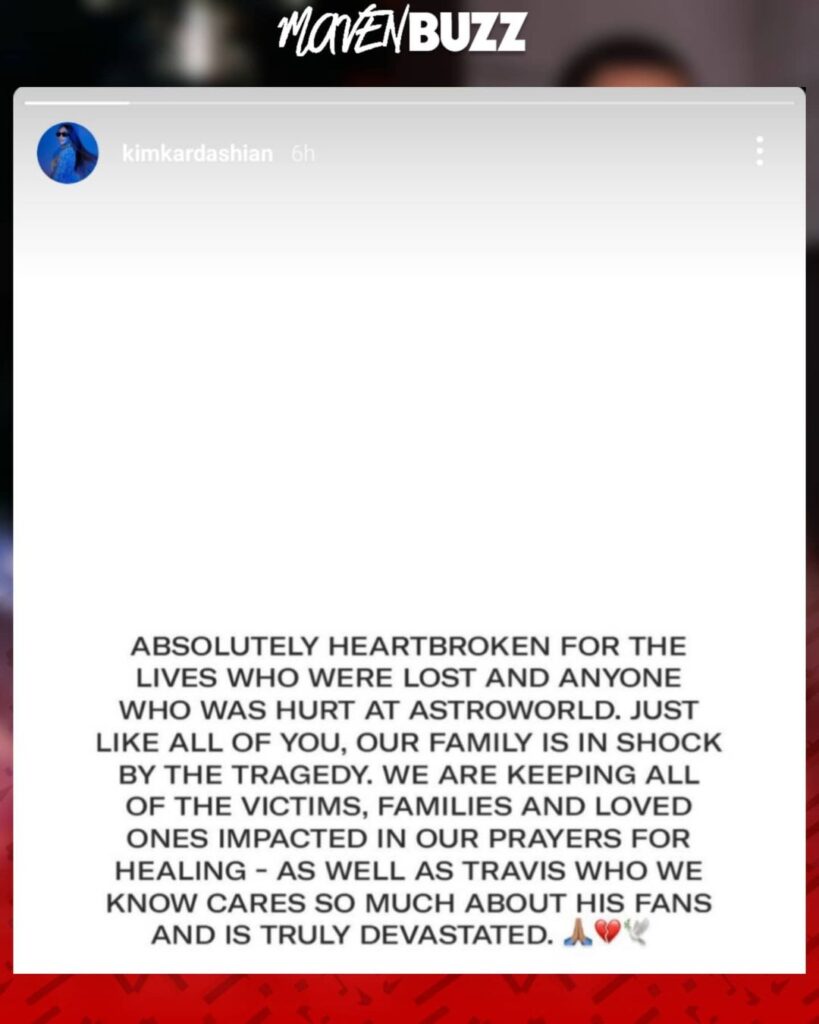 "We are keeping all of the victims, families and loved ones impacted in our prayers for healing – as well as Travis who we know cares so much about his fans and is truly devastated."
Travis' fellow rapper Drake also talked about the incident via an Instagram post. He wrote, "I've spent the past few days trying to wrap my mind around this devastating tragedy. I hate resorting to this platform to express an emotion as delicate as grief but this is where I find myself."
"My heart is broken for the families and friends of those who lost their lives and for anyone who is suffering. I will continue to pray for all of them and will be of service in any way I can. May God be with you all."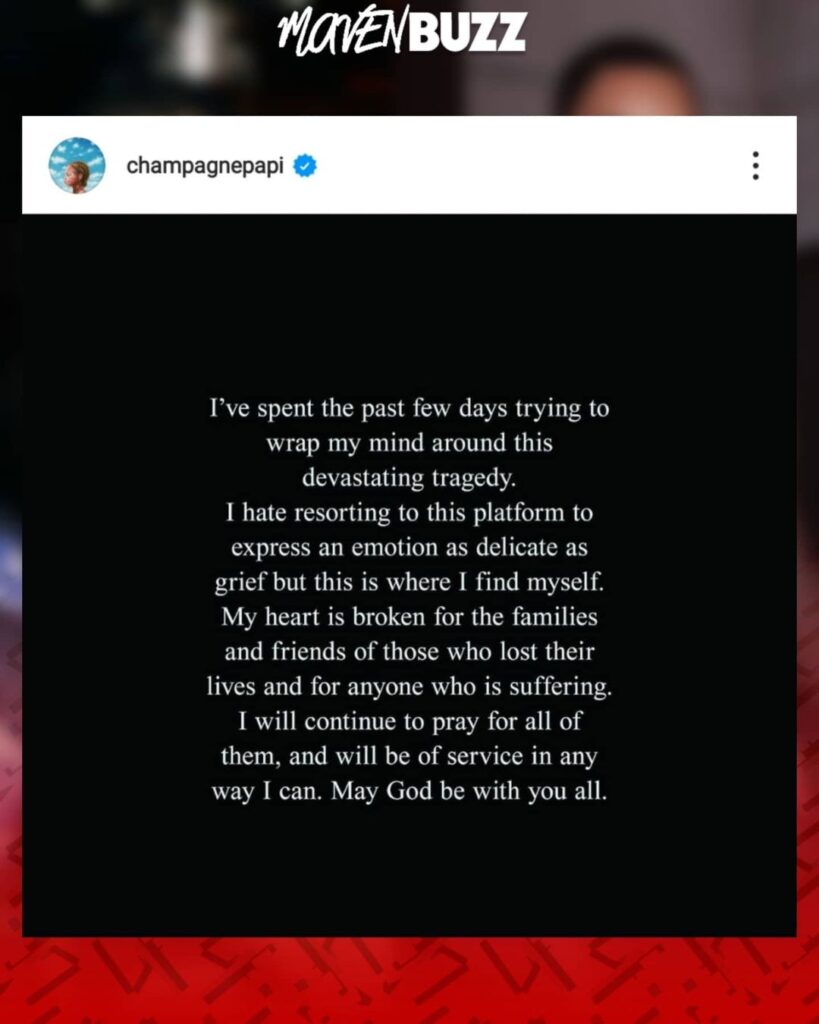 Follow us on Instagram for daily news and updates.