Former US president Donald Trump was given the ninth degree 'black belt' title in taekwondo. But the surprising thing about the belt is that Trump has never even practiced the sport in the first place.
He was given the honorary ninth dan certificate and belt which is the  highest level a person can attain in martial arts by Kukkiwon, the headquarters of the World Taekwondo Academy. 
"It is my honor to receive the honorary dan certificate and I think Taekwondo is a magnificent martial art for self-defense. I wish to see Kukkiwon taekwondo team's demonstration," said Trump according to Kukkiwon's Facebook page. 
The former president of the United Stated posed with Lee while wearing traditional taekwondo garb several phots which were posted on Kukkiwon's official Facebook page. It also showed a disclaimer that the ceremony was "not related [to] any other political issues."
The meeting was reportedly organised by a South Korean resident in the United States. "I came to know that Donald Trump is quite interested in Taekwondo," Daily Mail quoted Lee as saying.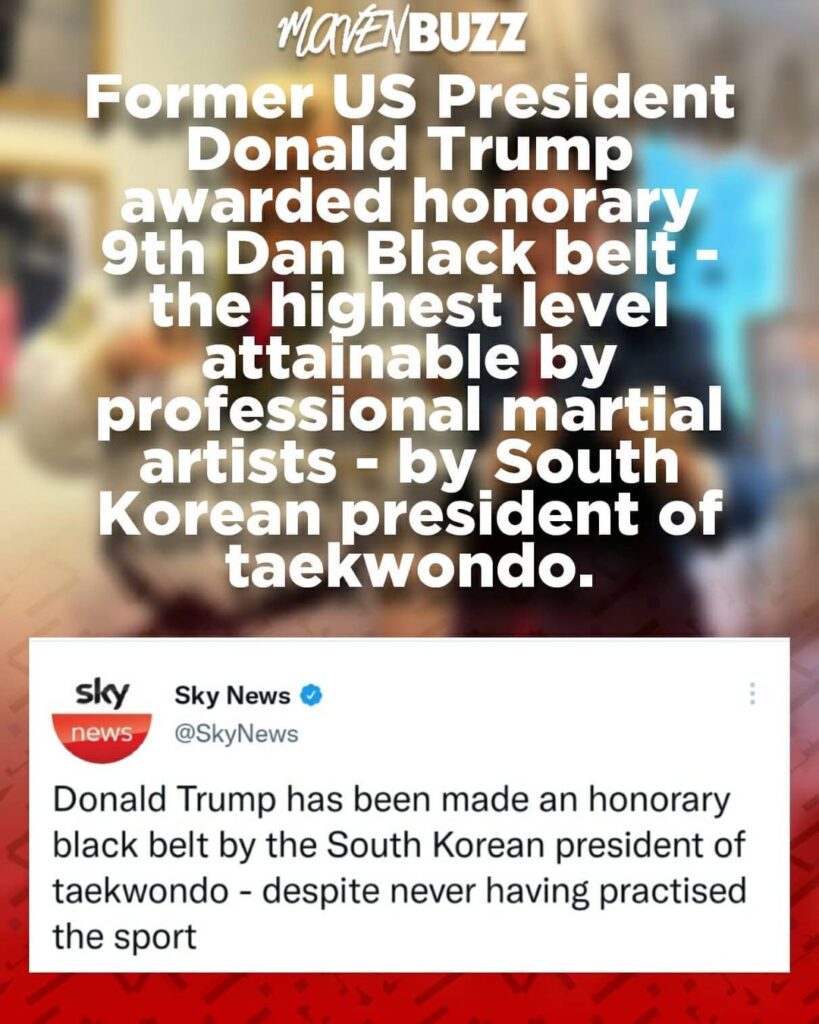 The former president also vowed that he would look forward to wear the taekwondo clothing if he makes a return to the White House in the future. 
Trump is not the first world leader to receive a ninth-degree black belt. In 2013, Russian President Vladimir Putin was awarded the honor during a visit to Seoul.
Follow us on Instagram for daily news and updates.