American rapper, singer, songwriter, and record producer Doja Cat is done with the music industry. Doja told her fans in a string of heated tweets.
'This s-it ain't for me so I'm out. Y'all take care', Cat Tweeted on Thursday. Earlier that evening she apologized to her fans for not giving it her all at a show in Brazil. The concert came two days after Doja had to cancel her show in Paraguay because of a heavy storm.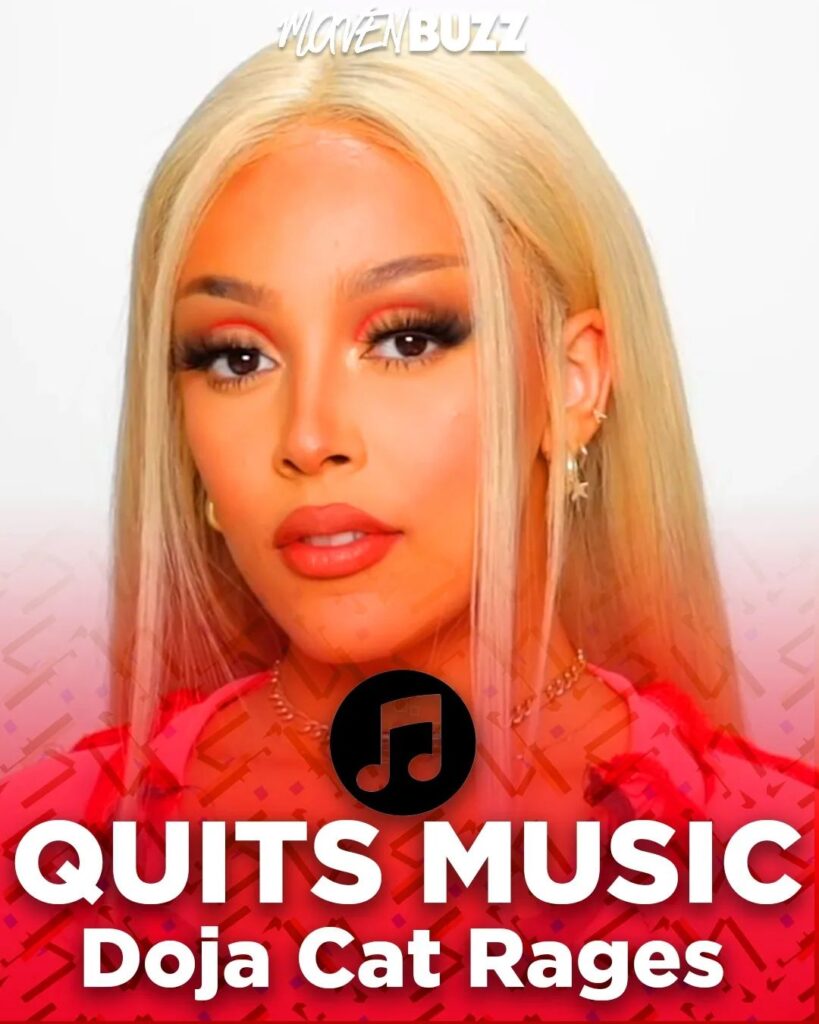 She wrote, 'I don't think I gave Brazil a good enough show tonight at all and I'm sorry for that but thank you guys for coming out I f-cking love you and thank god we got another show tomorrow I promise I'll do better.' Fans of Doja criticized her for not saying hello to many of her supporters. The fans waited for her in the rain outside Paraguay's Asunciónico festival and outside Doja's hotel just to see her. Doja replied in the Twitter thread, 'I'm not sorry.'
Cat also shared a screenshot of her horoscope on her Instagram story from a website. It read, 'Unexpected opposition will come to you in waves. Your defenses are already weakened by the climactic point you are at in your career. The last thing you need is extra aggression from others. Unfortunately, you are going to get it – so be prepared.'
Fans continued to ask Cat to apologize to them in Paraguay. To which she replied, "moved on" and had decided to just "let everybody be mad" at her. Doja also Tweeted that she's not gonna take any pictures with fans again.
Follow us on Instagram for daily news and updates.