Thanks to Doctor Strange in The Multiverse of Madness the summer movie season is off to a blockbuster start. The movie grossed an estimated $185 million US in ticket sales in its first weekend in U.S. and Canadian theatres.
Not only did it more than double the opening of the first Doctor Strange, which opened in 2016 to $85 million US. Ahead of The Batman's $134 million US; the second-biggest of the pandemic, behind Spider-Man: No Way Home's $260.1 million US; and the sixth biggest of all time. The movie is better internationally with an estimated $265 million US since opening Wednesday.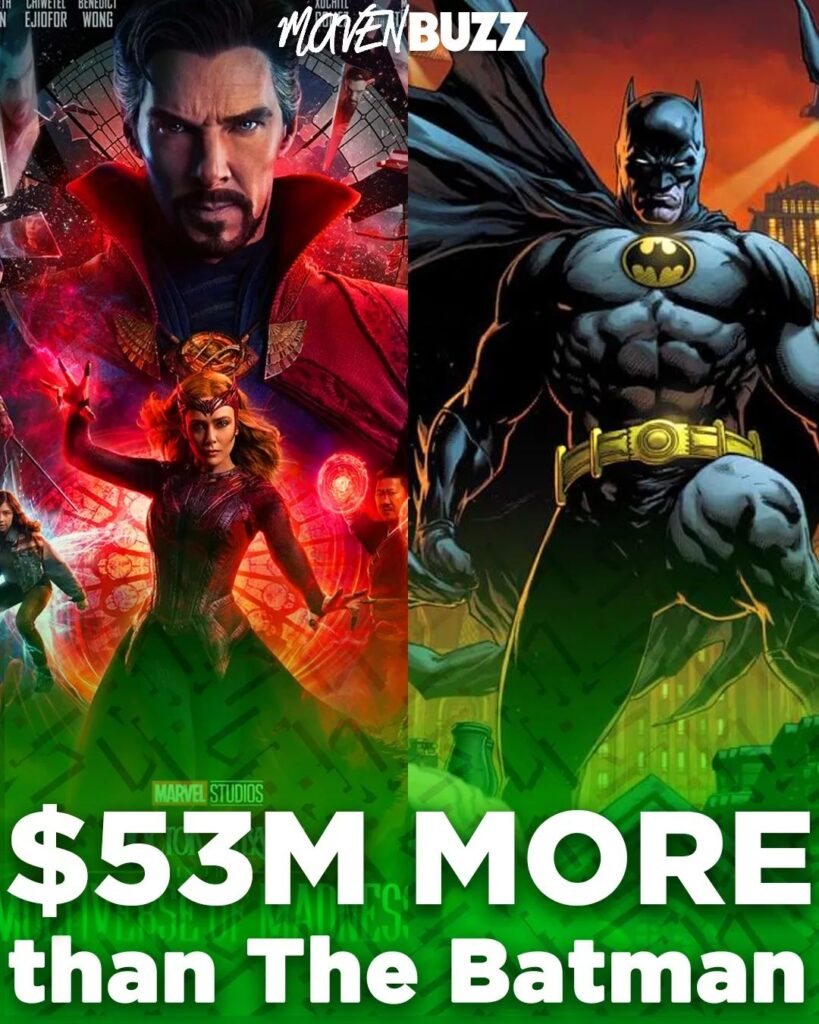 Spider-Man is at least partially to thank for the huge debut. Opening in December Benedict Cumberbatch's powerful sorcerer appeared prominently in Spider-Man: No Way Home, which has become the third-biggest movie of all time. Doctor Strange 2 and picks up several months after the events of No Way Home. The movie also has gigantic footprint. In the US and Canada It's playing in 4,534 theatres. According to Disney it's the seventh-widest opening ever. Premium format screens, including IMAX and 3D, accounted for 36 per cent of the overall box office.
Rich Gelfond, the CEO of IMAX, said in a statement that, "Summer blockbuster season is off to a roaring start with Doctor Strange — an excellent sign for the phenomenal slate ahead." Directed by Sam Raimi Doctor Strange in the Multiverse of Madness, which reportedly cost around $200 million US. Paul Dergarabedian, the senior media analyst for Comscore says, "This is a total win for the industry for whom the last two summers almost didn't exist in terms of box office. Marvel has been kicking off summers for over a decade. This is a return to normalcy."