The Lord of hell Returns !!!!!
The most anticipated Netflix Lucifer Season 5 -part 1 is officially streaming live now. Lucifer Morning star returns to his rightful place and the story picks up from where it ended in Season4. Part 1 consists of eight episodes and is live on Netflix right now. Lucifer has a large fanbase and instantly trends #1 on Netflix with its return. It dominated The Legend of Korra which was previously trending #1 on Netflix.
Lucifer Season 5 stars Tom Ellis as Lucifer Morningstar, Lauren German as LAPD detective and Lucifer's love interest Chloe Decker, Kevin Alejandro as LAPD detective and Chloe's ex-husband Dan Espinoza, D.B. Woodside as Lucifer's angelic older brother Amenadiel, Lesley-Ann Brandt as a demon and Lucifer's ally Mazikeen, Scarlett Estevez as Chloe and Dan's daughter Trixie Espinoza, Rachael Harris as Lucifer's psychotherapist Dr. Linda Martin, Aimee Garcia as LAPD forensic scientist Ella Lopez, and Inbar Lavi as Lucifer's former lover Eve.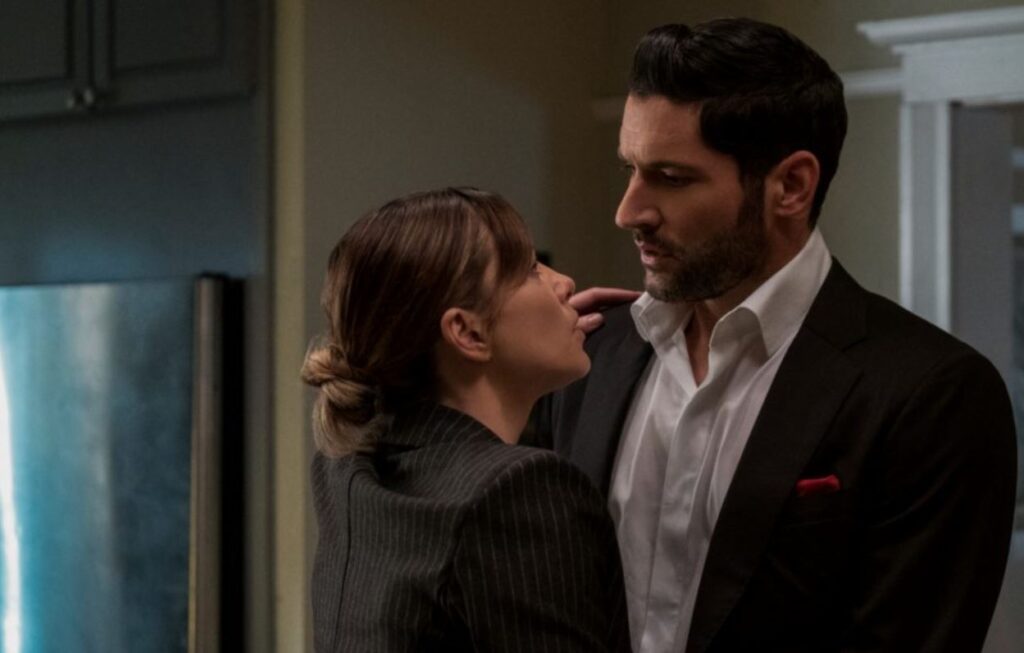 The story follows with the Lord of Hell leaving returning to Los Angeles to confront his twin brother Michael. No Spoilers. You have to watch it yourself to find out what happens in there. Season 5 is split into two parts. Part 1 (eight episodes) of Lucifer Season 5 is pretty interesting. However, part 1 ends on a massive cliffhanger, leaving the audience stunned. You have to watch it all to find out the truth. Read the official synopsis of Lucifer season 5 part 1.
"Lucifer, bored and unhappy as the Lord of Hell, resigns his throne and abandons his kingdom for the gorgeous, shimmering insanity of Los Angeles, where he gets his kicks helping the LAPD…and the savvy detective Chloe Decker in particular. In Part A of season 5, Lucifer's twin brother Michael secretly takes the devil's place on earth while he's back in Hell. Eventually, Lucifer must return and face the mess his brother made with his life. He'll also finally confront his feelings for Chloe, and answer a question fans have been asking since the very beginning: 'will they or won't they'?"
Fans are already anticipating the Season 5 part 2 now, the release date is yet to be revealed. Season 5 part 2 will probably arrive on Netflix until 2021. Lucifer Season 5 Part 1 will leave you hanging in curiosity.