The Irishman Conor McGregor has teased his return in the ring. MMA star is vowing to crush his next opponent.
McGregor hasn't set foot inside the octagon since breaking his leg. He has made a faster-than-expected recovery from the horrific break. Conor has now hinted his return to the cage is close to being announced. He tweeted: "I feel like I could do you are all in. Handy. Any list. I hit you, I change you. The Mac Daddy is back in action. Sitting on a billion, plotting a killing. The date of my return is… Tick, tock, my left hand is a Glock."
Further he added, "I'm going to crush your skull in when I get you. Cave. He then left fans on tenterhooks by tweeting: "My next fight is…If you want a knock off me, step up and say your piece. I'm still picking who. Just kidding I well know who. When. What weight. Where. How it goes. Everything. I see dead people."
He initially set his sights on a summer return to the world's ultimate proving ground. Dana White is anticipating the Irishman to be back in action in the autumn. He told SunSport: "We're looking at early fall, if everything goes right. If his leg heals right and he gets the clearance to really start training, then possibly early fall."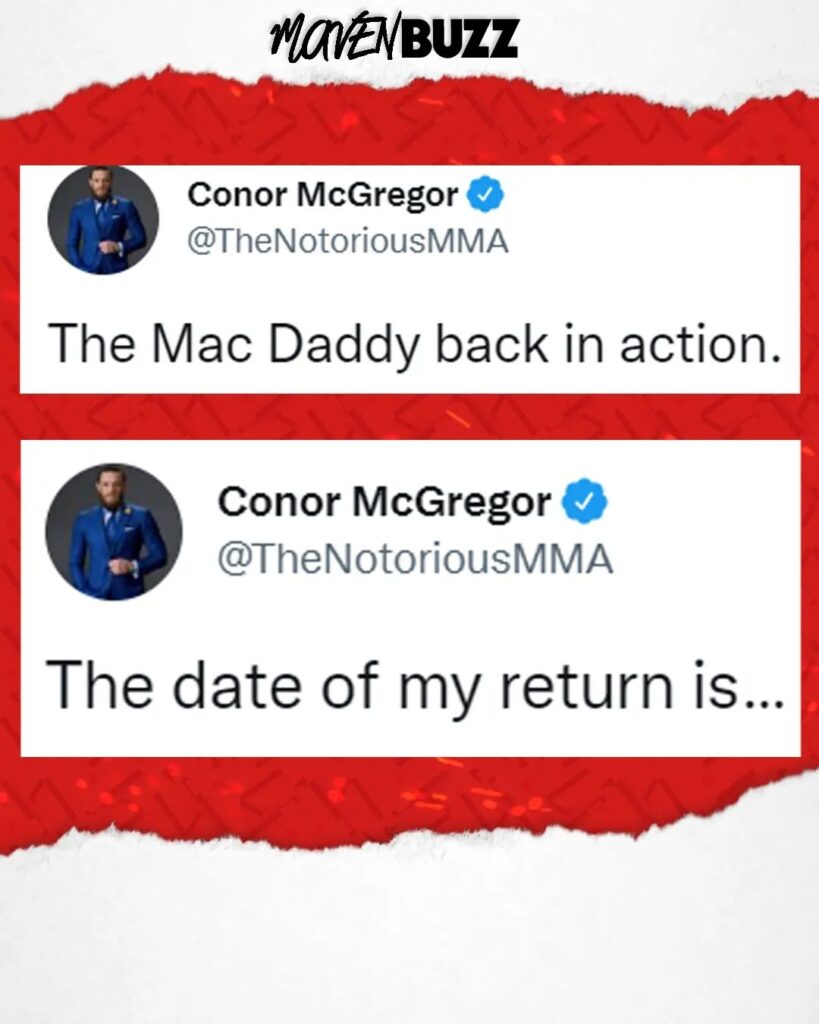 White added saying, "I literally have nothing for him right now, he's not ready. The whole landscape could change over the summer. We'll see when he's ready to fight. And when the doctor gives him 100 per cent clearance we'll start looking at possible opponents."
Follow us on Instagram for daily news and updates.