British YouTube star Chris MD calls out YouTuber turned boxer Jake Paul. Chris teases Jake on his football skills.
Chris Dixon is well known for his excellent gaming commentary. After creating a YouTube account he rose to fame. The initial name of his account was Sirhcchris2010 which he later changed to ChrisMD. He is been collaborating with many YouTubers and. On his 5.54 million channel he posts commentary on FIFA game. Dixon has another vlogging channel with 400k plus subscribers.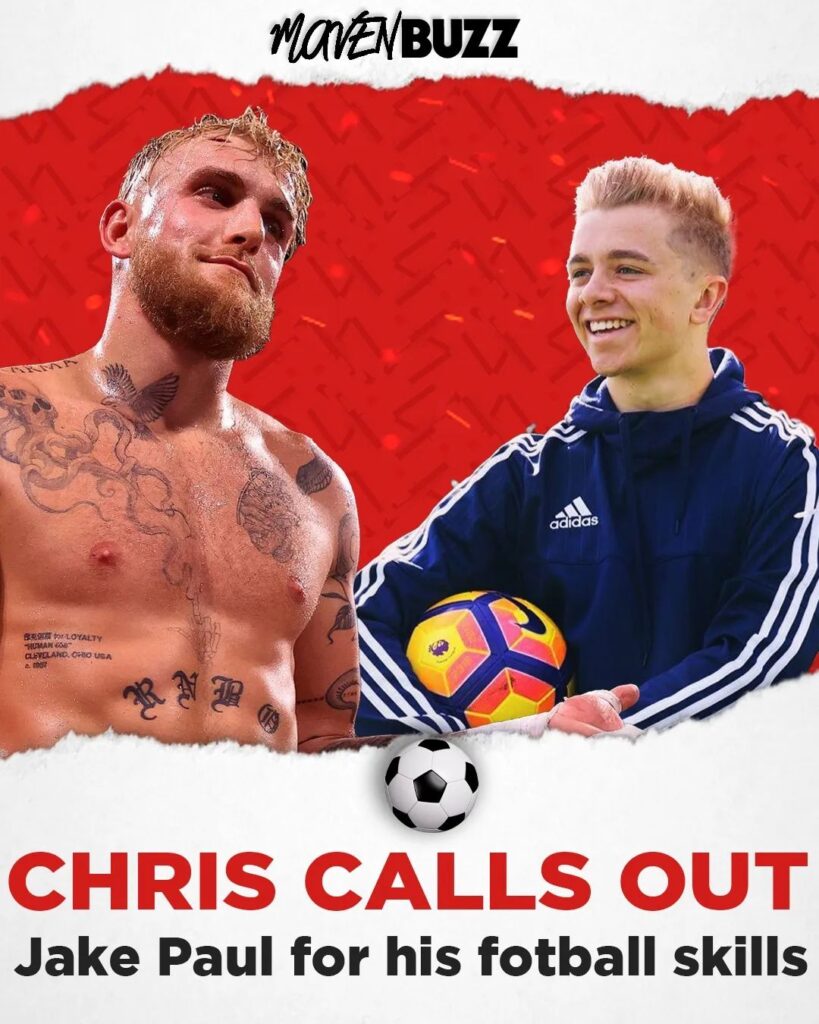 Jake Paul is a professional boxer and an American social media personality. Before playing a role on the Disney channel Bizaardvark he rose to fame on Vine. Jake has become the subject of many controversies due to his behavior including engaging in sexually suggestive behavior, risky stunts and being charged with criminal trespass and unlawful assembly.
Chris posted a video on his Twitter account challenging Jake. He captioned the video saying, "Tell me you've kicked a ball 4 times in your life without telling me you've kicked a ball 4 times in your life."
Here are the few reactions of Twitter users, "Everyone starts somewhere", "Vikkstar has better football skills", "Dixon bro is the legend" and "Bruh it's normal to kick like that in America" etc.