Recently, Chris Brown has been defending himself on Instagram following the resurfacing of an old tweet where a user claims Brown physically assaulted Rihanna when he was 17. The tweet has been met with a lot of backlash, with many people expressing outrage and disbelief that Brown would do something like that.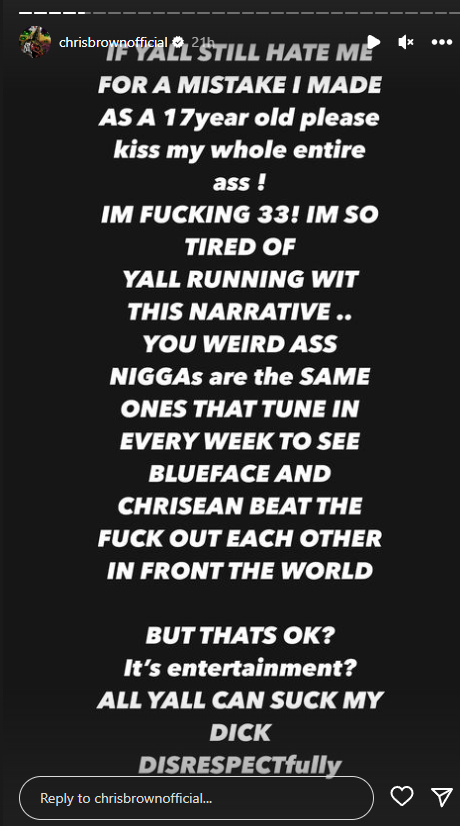 In his post, Brown acknowledges the incident, but says he does not "condone it". He goes on to say that it was a different time for him, and that he was "immature" and "ignorant". Brown also acknowledges that he has grown since then, and that he is now living a different life.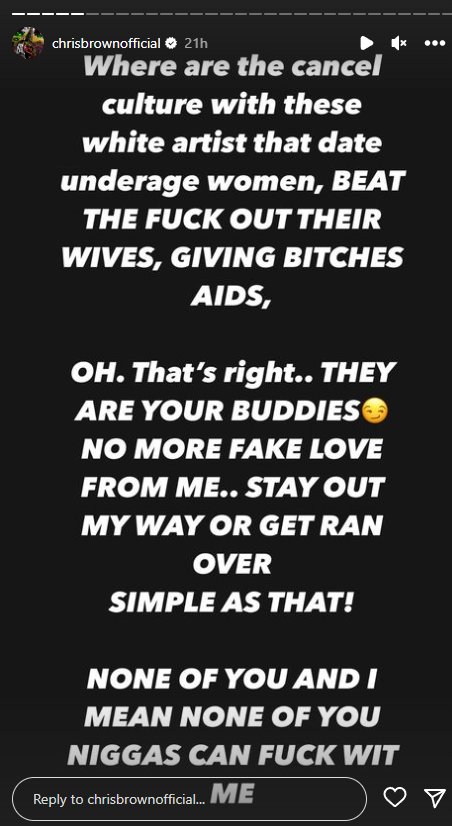 It is important to acknowledge that what Brown did was wrong, and that it should not be taken lightly. However, it is also important to recognize that people can grow and change over time. We should not dismiss Brown's journey of personal growth and development.
While Brown's actions in 2009 were not acceptable, we should also recognize that it is possible to learn from our mistakes and to become better people. We should not be too quick to judge or condemn.
It is important to recognize that individual growth and development is a complex process, and that it should not be judged or judged harshly. Let us take a moment to consider Brown's journey and the progress he has made in the past decade.