Indian YouTube Sensation Carryminati aka Ajey Nagar is popularly known for making roast videos on his YouTube channel. Apart from being a roaster, he's also a good musician and video game streamer.
He already enjoys massive popularity in the online space, but now Ajey is all set to try out himself in films. A report says that he has been roped in to play a special role in Ajay Devgn- Amitabh Bachchan starrer MayDay.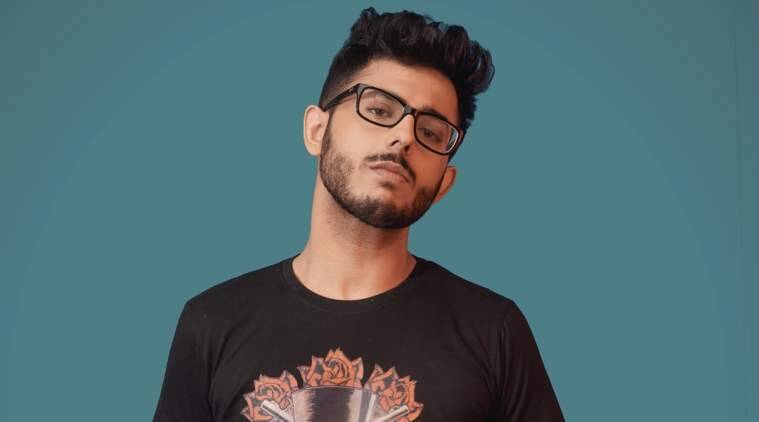 Ajey himself confirmed this news saying, "My brother/business head Deepak Char got a call from Kumar Mangat Pathak (Co-Producer at Devgn's production company) and I have been meaning to align forces with them since a while now."
Talking about MayDay, CarryMinati said in a statement, "Absolutely thrilled and honoured to be aligning creative forces with such reputed personalities from the film fraternity. I am eagerly looking forward to being a part of this brand-new adventure and learning a thing or two about acting while I am at it. In the past, I have got offered film roles, but I agreed to be a part of this project because I had the opportunity to play myself and bring my alias Carry Minati alive on the 70 mm screen. I remember enacting these skits as a child, and my parents always thought that I would grow up to be an actor. You see acting is something that comes to me naturally just like music, so it is no rocket science for me really. For all my anxious fans out there, I am just exploring and experimenting within the creative gamut, but content creation will always be my passion and true calling."
MayDay features Amitabh Bachchan, Ajay Devgn, Rakul Preet Singh, Angira Dhar, and Aakanksha Singh in pivotal roles. CarryMinati will be joining the cast of MayDay next week.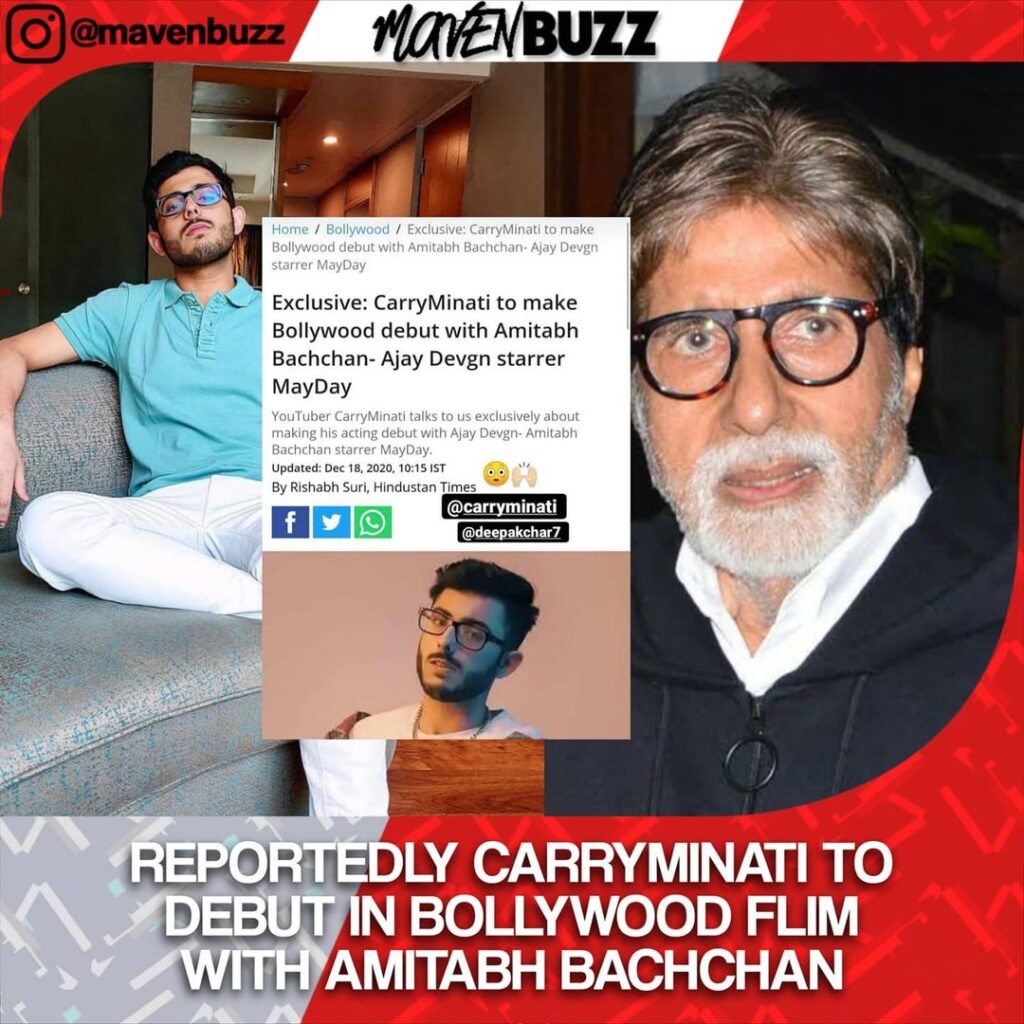 Follow us on Instagram for daily news and updates.