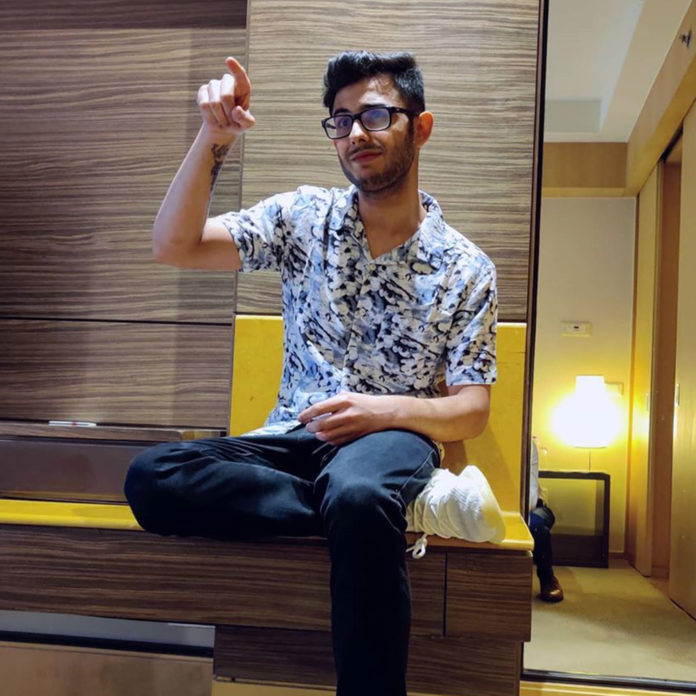 Who knew this will happen when Roast King enters the game!
Indian YouTuber Carryminati (Ajay Nagar) with over 11M subscribers on YouTube Dominated Twitter & YouTube both the platforms – trending at no.1 .
Ajay Nagar is one of the most followed social media Personality on YouTube who won millions of hearts with crazy roast and commentary videos on his YouTube channel
Carryminati took it to Twitter overwhelmed with joy announcing the news about Trending #1 on twitter surpassing other political, social and Bollywood related hashtags said "Ye mere sath pehli baar ho raha hai isko krte hai bada."
A huge congratulation to Carryminati for bombarding both YouTube as well as Twitter.
Carryminati's last video on TikTok vs YouTube controversy Break all records hitting more than 3M likes within 24 hours and still counting.
YouTubers like Ashish Chanchalni, BB ki Vines, Amit Bhadana and Harsh Beniwal all gather online on a video call celebrating and congratulating Carryminati for hitting 2 million likes on his recent YouTube vs TikTok controversy video. Check the article below.
Gaurav Taneja also entered the comment section hailing #carryminati on twitter along with his fans
It all started from YouTube vs TikTok. If you aren't familiar with controversy, check our articles on them.YouTube vs TikTok CONTROVERSY: Saiman & Flying Beast Reply – Lakshay Chaudhary FREAKS OUT: YouTube vs TikTok.
A long wait finally came to an end when carry uploaded his new video on YouTube vs TikTok Controversy that created a ruckus on Internet among all the Indian audiences.
Roast King shared a 12 minutes long video seven hours ago on his YouTube channel taking wild shots back to back on 'Amir Siddqui'(Tiktoker) who's been into discussion on social media a lot since the controversy begun
Carry's new video spread like a virus on YouTube, Instagram and Twitter shared by many dominating YouTube and twitter.
Be you Nick, Harsh Beniwal didn't miss the chance to express their thoughts on matter too -spamming Carryminati's comment section with sarcasm. Check below: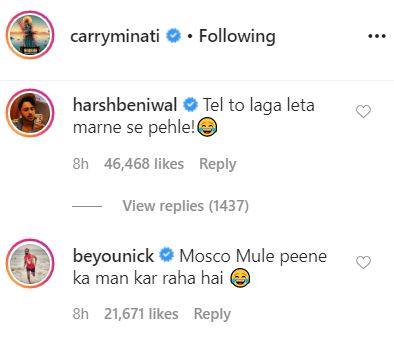 Follow us on Instagram for daily news and updates.