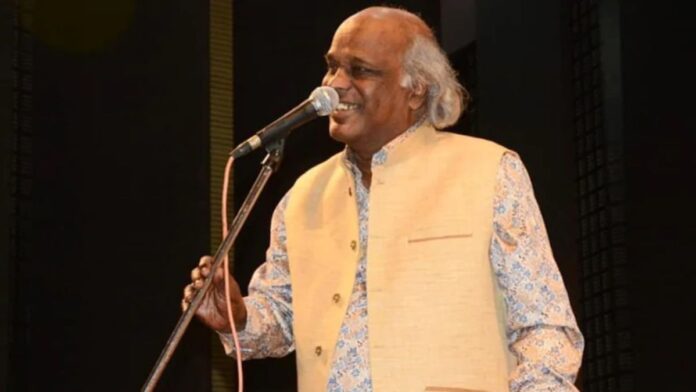 Famous Urdu poet Rahat Indori, who was being treated for COVID-19, passed away of a heart attack at the Aurobindo Hospital on Tuesday 11th August, his son Satlaj Indori said.
The poet had been admitted to the Aurobindo Hospital in Indore on Tuesday morning after being tested positive for COVID-19. He passed away after suffering two heart attacks, said the doctors treating him.
"He suffered two heart attacks today and could not be saved. He was admitted to hospital on Sunday, after testing positive for Covid-19. He had 60% pneumonia," said Dr Vinod Bhandari of Sri Aurobindo Hospital.
Before he checked himself into the hospital for further treatment, the poet updated everyone about being coronavirus positive via Twitter and asked people to pray for his quick recovery. He also requested people to not call either him or his family to know about his health. He said that he will keep providing updates through Twitter.
Rahat Indori was a well know Urdu Poet with a 50 year career in poetry. He was known for the lyrics of songs like "M Bole to" from Munnabhai MBBS (2003), and "Neend Churai Mei" from Ishq (1997).
Earlier this year, his poem "Bulati hai magar jane ka nahi" went viral among youth on social media, quickly become a well know personality among the youth.
Among the poet's most powerful lines are "Sabhi ka khoon hai shamil yahan ki mitti mein; Kisi ke baap ka Hindustan thodi hai (Everybody's blood mingles in the soil; Hindustan does not belong solely to one)".
Follow us on Instagram for daily news and updates.