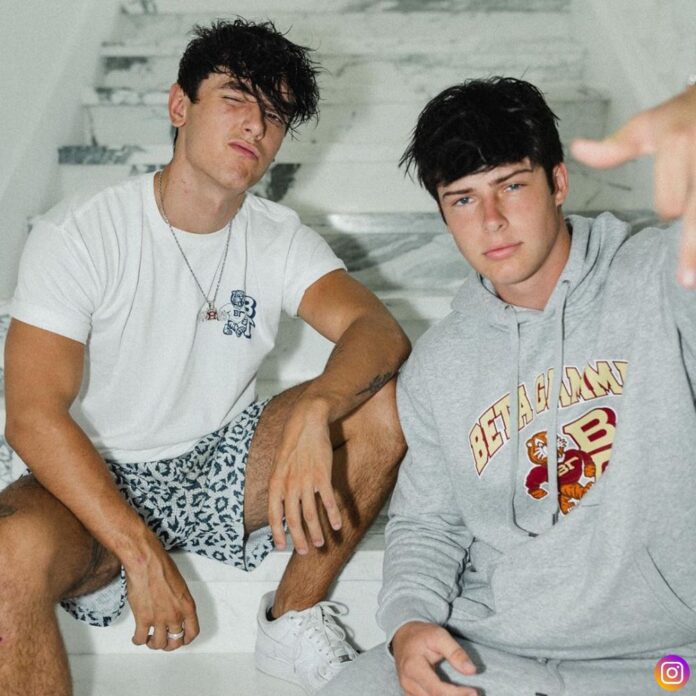 Los Angeles City is taking action against everyone who is not following the rules during the pandemic. TikTok stars Byrce Hall and Blake Gray were charged with one misdemeanor count each for holding two large parties and causing health threat for whole city.
The parties caused public nuisance violating the "Safer LA" emergency declaration, according to the criminal complaint. The stars could face up to one year of time in jail and fine up to $2,000 acording to Los Angeles City Attorney Mike Feuer.
"Sometimes these party houses involve gatherings of hundreds of people. They're potential superspreaders of COVID-19," said Feuer as he announced the charges.
The pair is set to show up to court on September 11 at the downtown Los Angeles courthouse.
According to Feuer, both Gray and Hall received warnings for holding a massive house party on 8th August. Officers showed up to the site after receiving complaints of a large party.
Still the duo held another party on 14th August for Hall's 21st birthday. The city cut power to the Hollywood Hills home on August 19, two weeks after Mayor Eric Garcetti announced that he would authorize the Los Angeles Department of Water & Power to shut off utilities to homes and businesses that host "egregious" gatherings amid the COVID-19 pandemic.
"With hundreds of people attending, loud music all night long and cars blocking access for emergency vehicles, party houses are really out of control nightclubs, and they've hijacked the quality of life of neighbors nearby. As if that weren't enough, the hosts are incredibly irresponsible, with COVID-19 spreading and parties banned because of it. We've got to put a stop to it," said Feuer. "If you have a combined 19-million followers on TikTok during this health crisis, you should be modeling good behavior–not brazenly violating the law and posting videos about it, as we allege."
Follow us on Instagram for daily news and updates.