From 'Mera Naam Joker' to 'The Body' Rishi Kapoor won the hearts of millions.
Indian Bollywood Veteran actor Rishi Kapoor died at age of 67 on this Morning. He was admitted at Sir HN Reliance Foundation Hospital in Mumbai.His wife Neetu Kapoor was by his side during the last breath. After two year long battle with leukaemia Rishi Kapoor passed away peacefully at 8:45am IST in hospital.
The death news of Rishi Kapoor has left whole Bollywood industry, his fans and family at inconsolable grief. He's a legend who will always be in our heart. Rishi Kappor taught Bollywood the meaning of Romance charming the heart of millions. The trademark he left with amazing performances throughout his career is unmeasurable. The words are less to express what he has given to Bollywood, his death should be remembered with a smile not tears. May his Soul Rest in peace.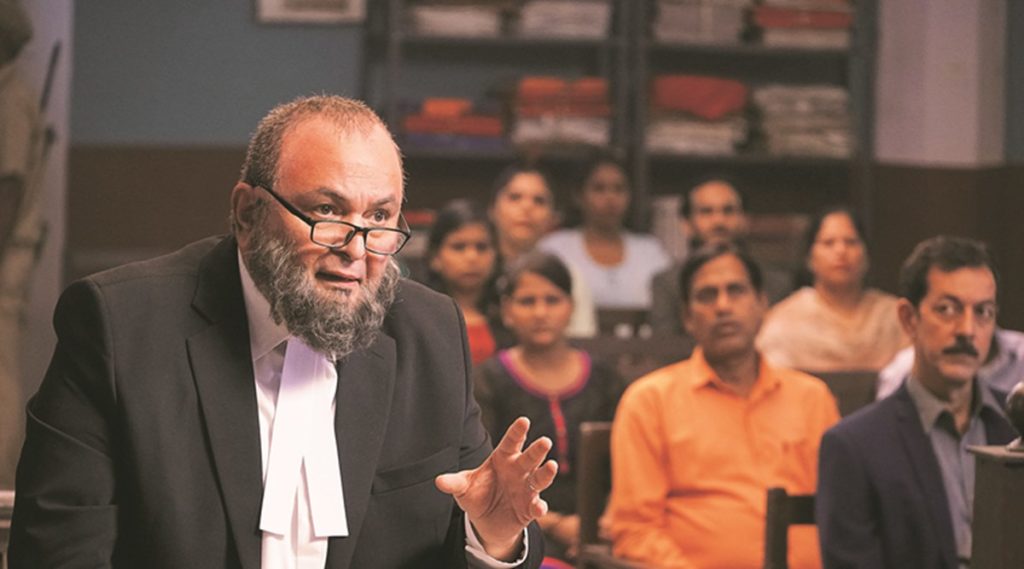 These two days have been rough for Bollywood just after the death of finest actor "Irrfan Khan" Yesterday..Rishi Kapoor's news made Bollywood numb.
Amitabh Bachchan, PM Narendera Modi and many other renowned personalities mourned the loss of Rishi Kapoor.
I am destroyed ! – Amitabh Bachchan
A Message from Rishi Kapoor's Family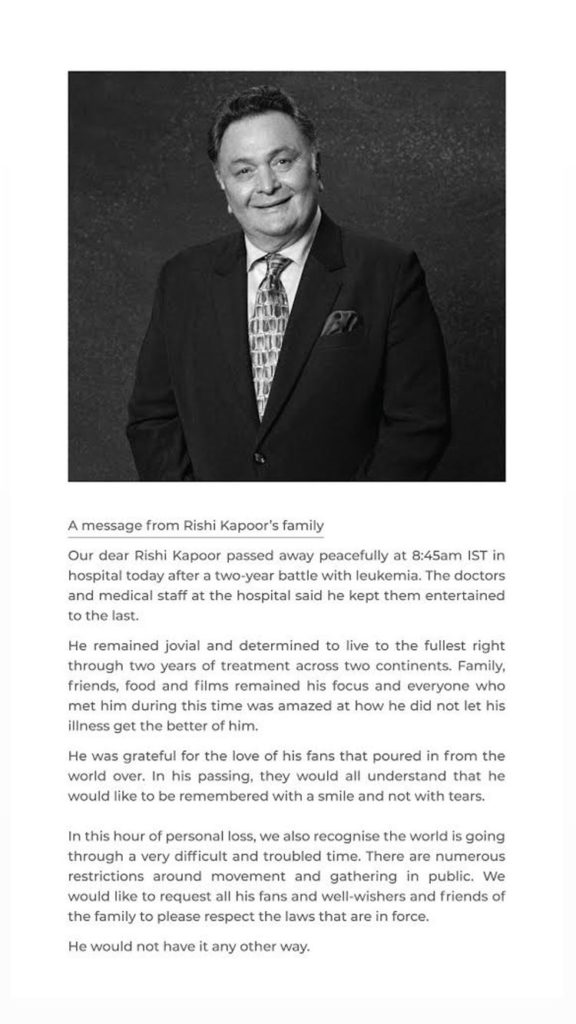 Follow us on Instagram for daily news and updates.