Justin Bieber made a massive comeback this new year with the first single after four years – 'Yummy.' The track crossed millions of view within a day. Bieber's documentary "Seasons" released at the end of last month had a great impact on audiences, showcased JB cancelling the final leg of his Purpose tour in 2017 and interviews with his wife and friends.
JB shared a tweet oh his handle, teases about an upcoming 'Big announcement Tomorrow' on 6th February. fans are curious about it, many of them expecting it to be an album teaser or song. However, the details are unknown and its only a matter of time.
Bieber already revealed the release date of his upcoming music album 'Changes,' scheduled to be out on February 14, Valentine's day. Kehlani is also said to join JB in Changes tour, along with Jaden Smith.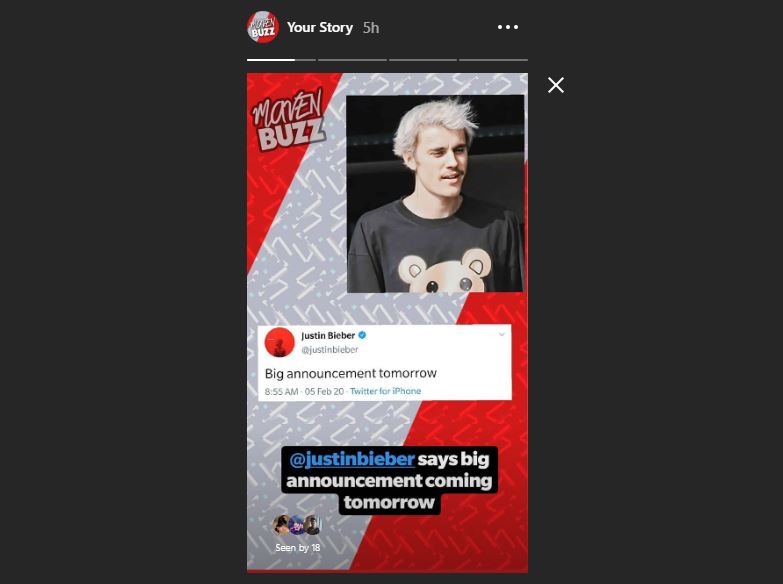 Follow us on Instagram for daily news and updates.