YouTube star Bhuvan Bam issued an apology after netizens expressed disappointment and anger. He apologies after NCW seeks FIR against him for Pahadi Women.
Bhuvan Bam is one of India's popular YouTubers. He uploads entertainment videos on his channel BB Ki Vines. Bhuvan's channel has more than 25 million subscribers. Apart from making vines on YouTube, he is also a songwriter and singer. Bam is well-known for playing characters like Bhuvan, Banchoddas, Sameer Fuddi, Titu Mama, Bablu, Janki, Mrs. Verma, Adrak Baba, Mr. Hola, Papa Maakichu, Detective Manglu, Dr. Sehgal and Babli Sir.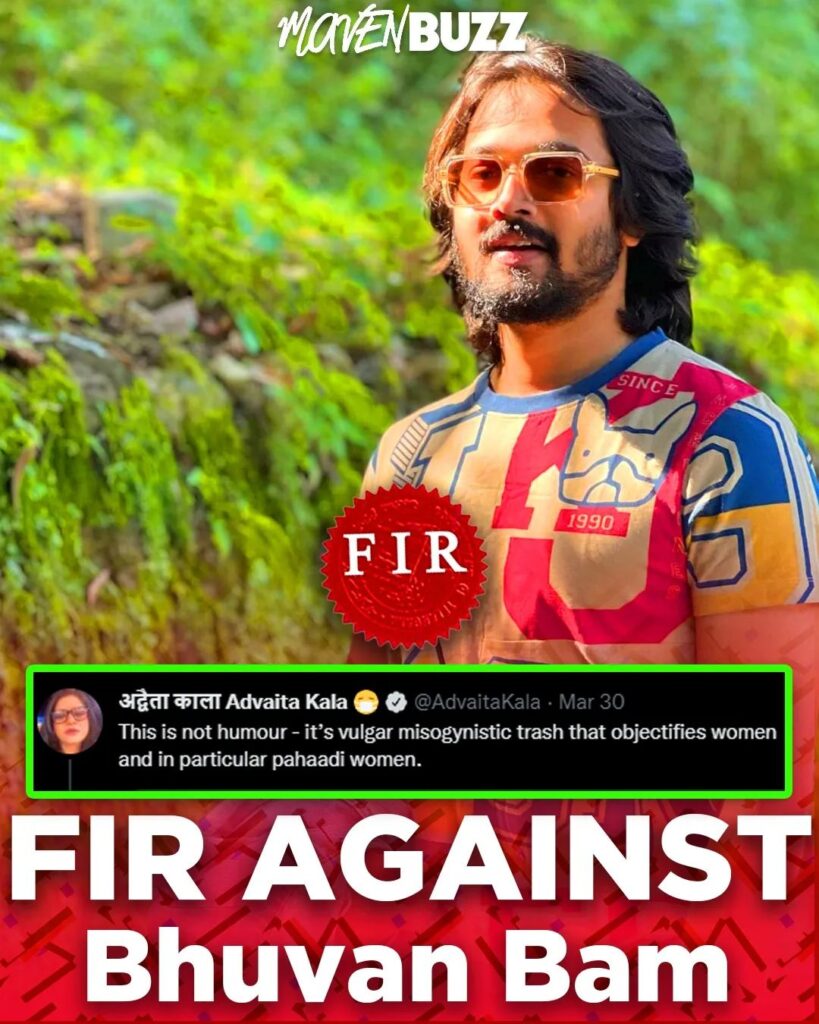 The YouTuber took to Twitter on Friday mentioning that he had no intention of hurting anyone. Further, he mentioned and apologized that the 'Pahadi' women reference has been deleted from his video. Bam's apology came after the NCW considered the matter and urged the Delhi police to file an FIR against the YouTuber.
'I'm aware that the section in my video has hurt some people. I have edited it to remove that part. People who know me know I have the utmost respect for women. I had no intention to hurt anyone. A heartfelt apology to everyone whose sentiments have been disregarded,' he tweeted.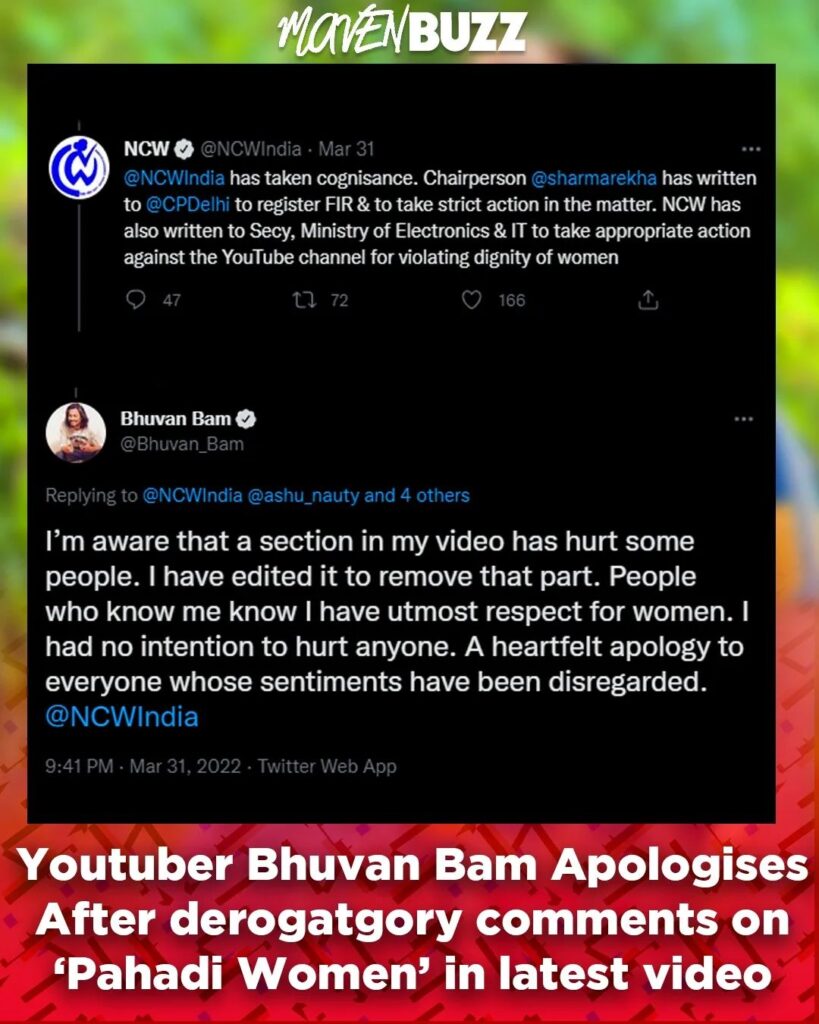 National Commission for Women tweeted, '@NCWIndia has taken cognizance. Chairperson @sharmarekha has written to @CPDelhi to register FIR & to take strict action in the matter. NCW has also written to say, the Ministry of Electronics & IT to take appropriate action against the YouTube channel for violating the dignity of women.'