Content creator, professional player and BGMI streamer, Regaltos lost access to his YouTube channel. The channel was compromised on the night of 3rd March.
Regaltos is a renown e-sports athelete whose real name is Parv Singh. Parv rose to fame for his vicious assaulting skills in his PUBG mobile community. He is an E-sports player, gaming creator and social media influencer from New Delhi. Currently Regaltos is the member of India's most famous BGMI team Soul.
The official YouTube channel of Regaltos was renamed 'Ripple 2022'. After being hacked content related to cryptocurrency is being broadcast on the channel. As stated by Animesh Agarwal aka Thug it is currently under process of being recovered.
Parv has been the important part of S8UL for a very long time. He is one of the top content creator of the S8UL. Regaltos is mainly known for his assaulting prowess in the popular battle royale game. Recently he was seen in action with Team 8bit at the THUG Invitational: Season 4. Team 8bit managed to achieve a 7th place at the tournament.
Regaltos started his YouTube channel in December 2015. He was able to acquire 2.2 million subscribers with more than 750 uploads. Parv has not made any direct statement about the situation. Thug did come forward to address this incident by explaining that they were currently working on retrieving his channel.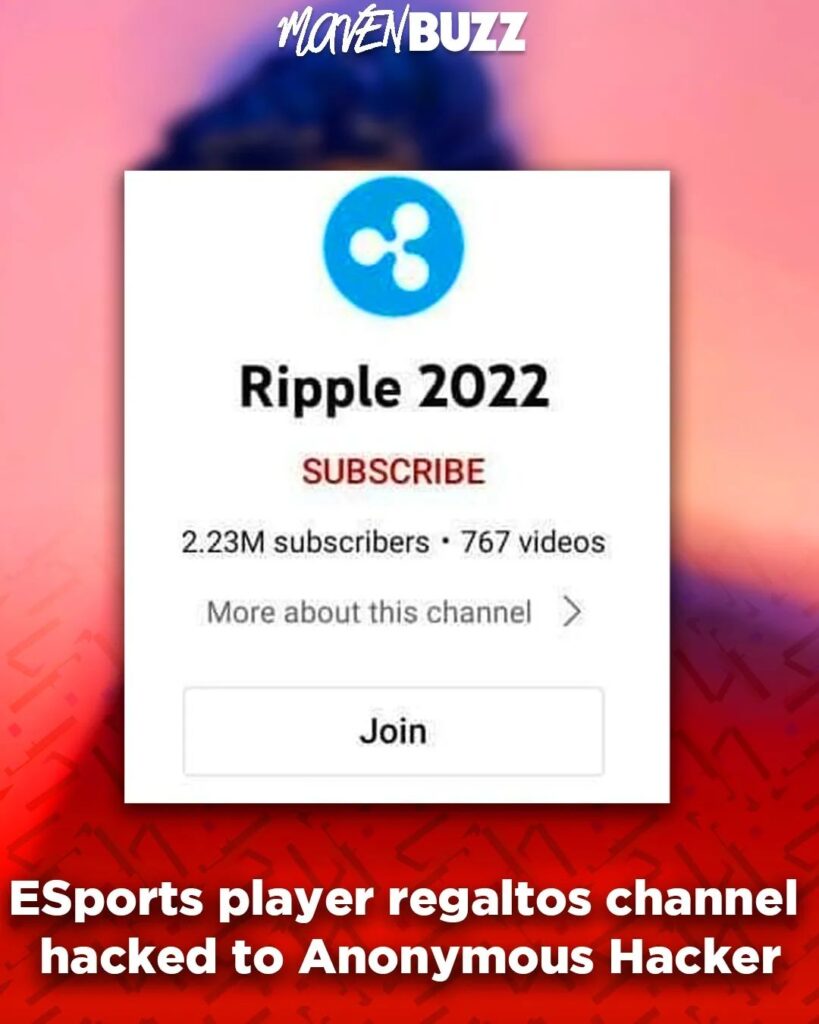 At this point of time the channel is unavailable. Visiting the channel a message shows up stating that the account has been terminated for violating YouTube's community guidelines.
Follow us on Instagram for daily news and updates.