Grooming is now an honoured art. We all have our grooming routines, where we perform an essential action on our skin, hairs and body to make yourself look fresh and better. Hair care is also the most important part of it. Having a good hair dyer will save a lot of your time drying the hair quickly. Dryer almost dries our hair upto 80%. Hair dryer not only dries our hairs but also help to style it accordingly. Styling is the significant process that brings the best version out of you- Hair styling is in a rage now. There're plenty of devices in the market that can help you style your hair.
We have to keep certain aspects in mind while buying a hair dryer. It should be lightweight, comfortable, the quality of product, heat delivery, type and control options. Choosing a hair dryer might be difficult sometimes. That's why we are here to help you with it. We sorted out the best quality, highly efficient and affordable hair dryers under Rs1000, few used by my colleagues and friends. Let's have a look at them:
Havells HD3151 1600W Foldable Hair Dryer
Price: ₹ 999
Warranty: 2 years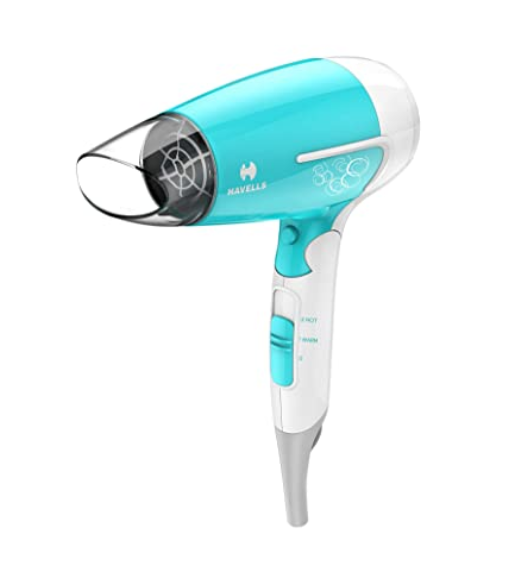 Havells India Limited provides the best household solutions by offering you the quality products, quick service and cutting-edge technology. Havells HD3151 1600W Foldable Hair Dryer is the perfect hair dryer under 1000 for styling and drying. It has a powerful engine which utilizes 1600-watts energy for smooth functioning of the device. The prominent aspects of Havells HD3151 are overheat protection, easily foldable, 3 cool shot settings, double protection mechanism and many more. it gives you the perfect style and long lasting smooth, shiny hairs.
SYSKA Hair Dryer HD1610
Price: ₹ 899
Warranty: 2 years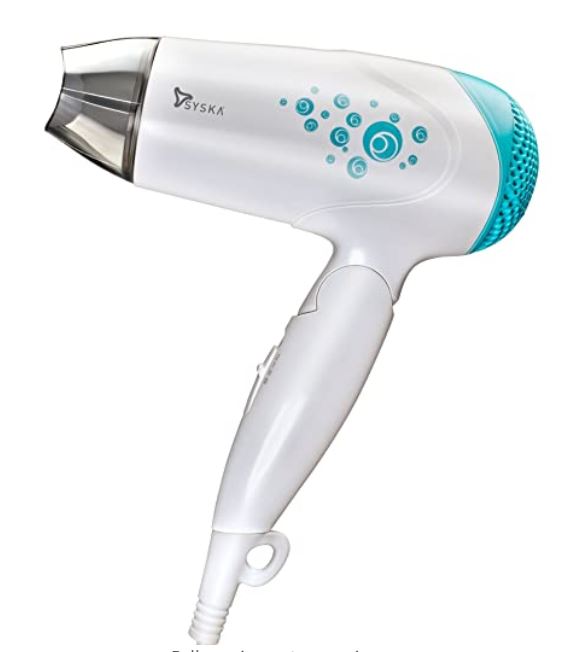 Syska is one of the most trusted technology and has made its name through their quality products. SYSKA Hair Dryer HD1610 comes with heat balance and fast drying technology, two speed settings that promise to give you salon worthy hairstyle at home. It's slightly noisy, but worth it at this range. The most impressive thing about Syska Hair dryer is over-heat protections and cool air shot to style your hair perfectly after drying it. This gives your hair a perfect shape and volume.
Philips HP8143/00 Hair Dryer
Price: ₹ 975
Warranty: 2 years
Philips is the popular and most trustworthy Indian brand that offers some best electronic products in Market, including Hair dryers. Philips HP8143/00 Hair Dryer is the convenient, lightweight device that comes with advance quick-heat technology and Thermo protection. Thermo protection prevents over heating and protects your hair. It has 2-speed setting (low and high) that we can use accordingly depending on our need. 2 years warranty on this product makes it the must buy hair dryer under this segment. We can trust Philips.
Havells HD3101 1200W Light Weight Hair Dryer
Price: ₹ 775
Warranty: 2 years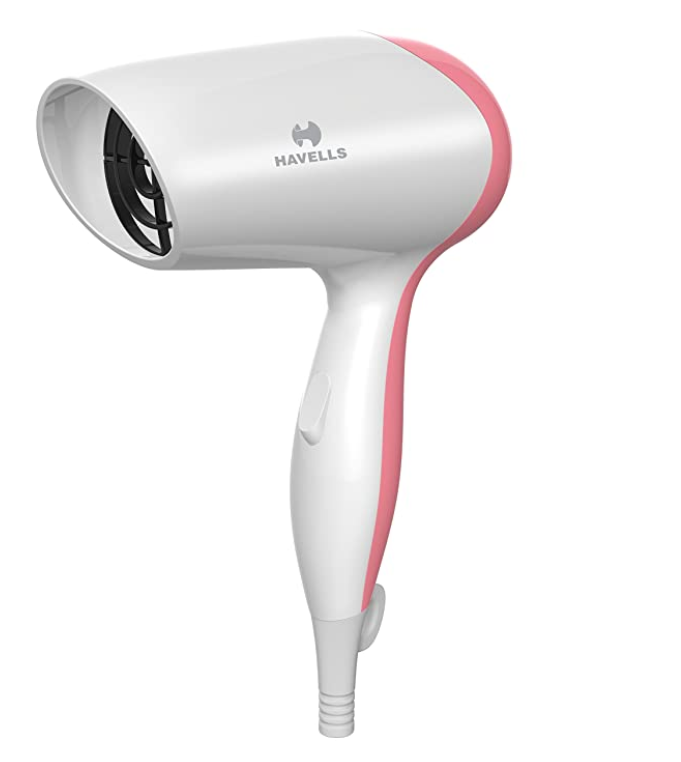 Havells HD3101 1200W Light Weight Hair Dryer is another lightweight and convenient dryer under this price segment. This hair dryer has a lot of useful features and is available at affordable prices. It comes with a honey comb inlet, that will prevent the tangling of hairs. The dryer feature 2 temperature setting hot- warm and heat protection technology. The handle of Havells HD3101 gives a smooth, comfortable grip and helps to move freely as you required. You can definitely go for it if you need an affordable and trusted hair dryer.
Rozia HC8201 Professional Hair Dryer
Price: ₹ 949
Warranty: No Warranty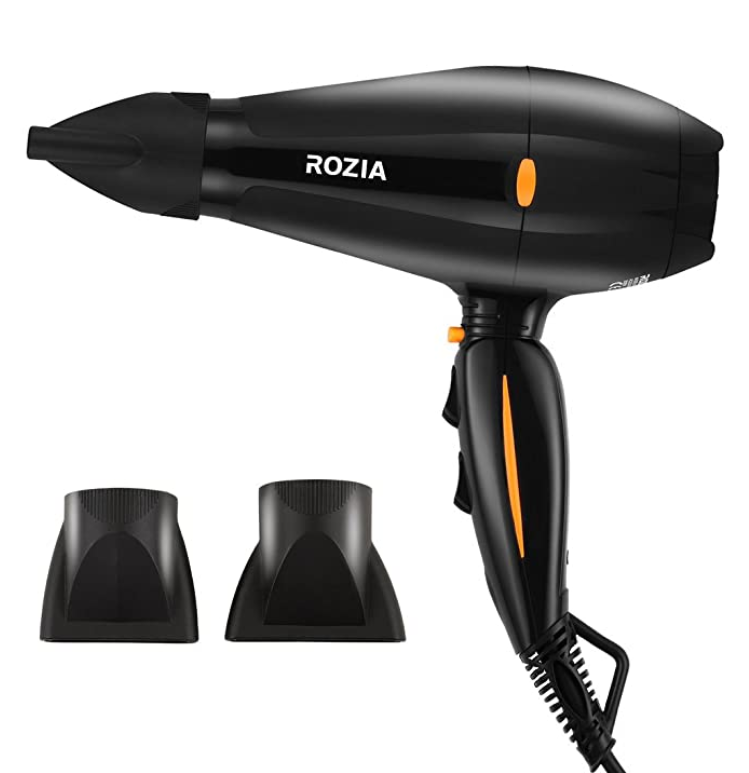 Rozia HC8201 Professional Hair Dryer is suitable for all types of hairs. This stylish hair dryer comes with strong air suction capacity that helps to dry up the hair quickly from a distance. It has lightweight and ergonomic body and features 2 heat and 3 speed settings. This feature allows to adjust the airflow and heat as per the convenience of users. It comes with 3 attachments- 2 concentrators and 1 diffuser which allow easy and convenient styling of all hair types. Rozia HC8201 Professional Hair Dryer is one of the best hair dryers out there in the market under 1000.