Grooming have made the life of people easier and better. Everyone wants the best version of themselves, and evolved to taking care of our skin, hairs to body. Hair care is also the most important part of it. Having a good hair dyer will save a lot of your time drying the hair quickly.
Hairdryer not only dries our hairs but also help to style it accordingly. Styling is the significant process that brings the best version out of you. Having a good hair dyer will also save a lot of your time drying the hair quickly.
But, what are the best hairdryes to use? Choosing a hairdryer might be difficult sometimes. We have to keep certain aspects in mind while buying a hairdryer. It should be lightweight, comfortable, the quality of the product, heat delivery, type and control options. We've rounded up some of the Best and affordable Hairdryers under 1000.
Havells HD3101 1200W Light Weight Hair Dryer
Havells HD3101 1200W Light Weight Hair Dryer is another lightweight and convenient dryer under this price segment. This hair dryer has a lot of useful features and is available at affordable prices. It comes with a honeycomb inlet, that will prevent the tangling of hairs.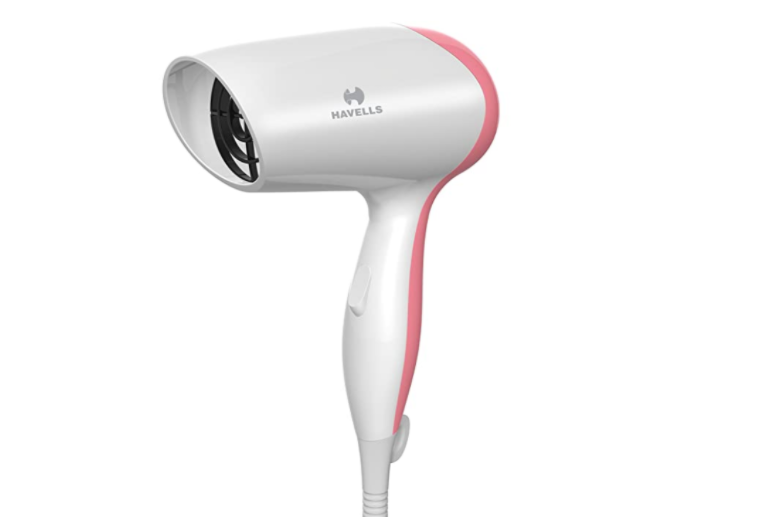 The dryer feature 2 temperature setting hot- warm and heat protection technology. The handle of Havells HD3101 gives a smooth, comfortable grip and helps to move freely as you required.
Urban Nova Professional Stylish Hair Dryer
This Professional Hair Dryer is suitable for all types of hairs. This stylish hair dryer comes with strong air suction capacity that helps to dry up the hair quickly from a distance. It has lightweight and ergonomic body and features 3 heat and 2 speed settings.
It comes with Tourmaline + Negative Ionic Technology which generates negative ions for smooth hair and lock in moisture. Also offers even heat distribution which penetrates hair quickly and evenly from the inside-out. Urban Nova Professional Stylish Hair Dryer is one of the best hair dryers out there in the market under 1000.
Syska HD1600 Trendsetter Hair Dryer
Syska is one of the most trusted technology and has made its name through their quality products. Syska HD1600 has a lightweight and compact design, comes with heat balance and fast drying technology.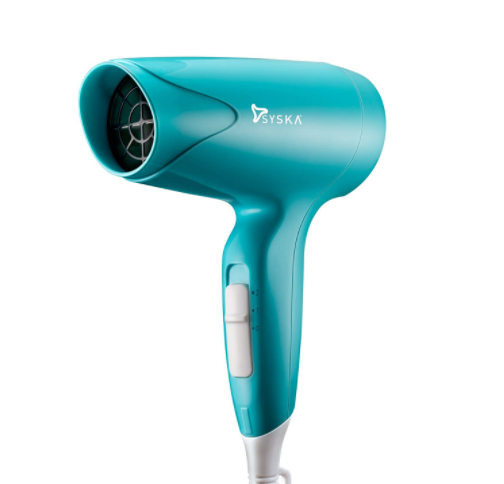 It gives you salon worthy hairstyle at home. The most impressive thing about Syska Hair dryer is over-heat protections and cool air shot to style your hair perfectly after drying it. This gives your hair a perfect shape and volume. The product has 2 Years warranty.
Panasonic EH-ND11-A62B
Panasonic is the popular and most trustworthy brand that offers some best electronic products in Market, including Hair dryers. Panasonic EH-ND11-A62B is a perfect addition to your travelling kit. It has a two speed settings with Turbo Mode powerful yet gentle air to dry the hair effectively.
Panasonic EH-ND11-A62B is light in weight and has an ergonomic design. It consumes 1000W power for salon like hairstyling. This products comes with 2 Years Warranty.
HANA Skin Plus Professional
HANA is quality brand trusted by professional hair stylists. With the 2000W HANA Skin Plus Professional is powerful yet good hair dryer for styling. The hair dryer features 3 heating and 2 speed settings. It is an ideal dryer with quality speed settings and Negative Ionic Technology.