Jake Paul and Ben Askren are two of the names which are in the centre of talks for quite some time. The Jake Paul vs Ben Askren boxing match by the Triller Fight Club will be happening at Mercedes-Benz Stadium in Atlanta on 17th of April.
Since the announcement of this bout, YouTuber turned professional boxer Jake Paul has been taking digs at Ben as well as other UFC stars and even Conor McGregor. But all of his tricks went unanswered and ignored by all of them.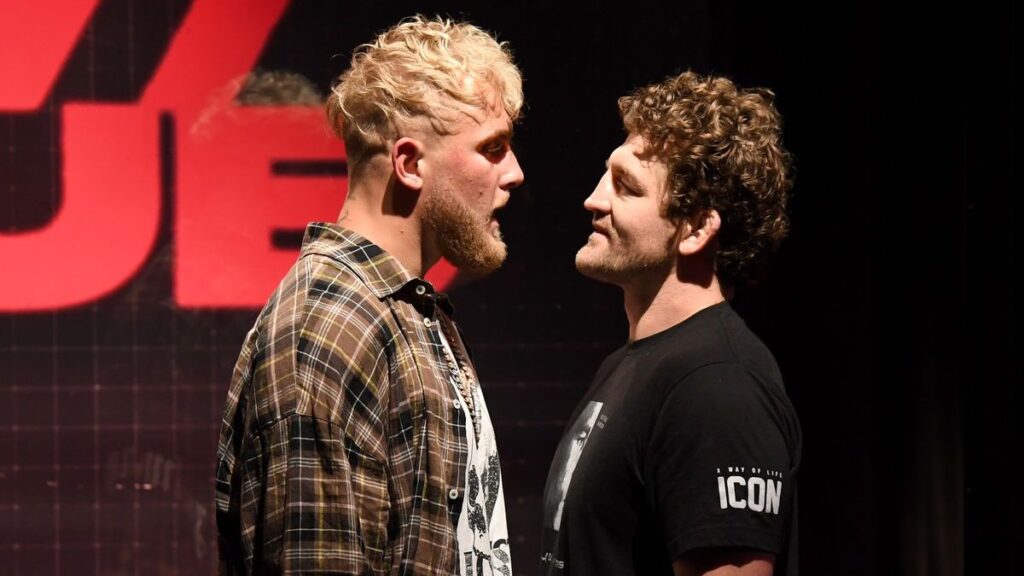 Now of the flip side, the retired MMA fighter Ben Askren shared a promotional video where he purposefully insulted Jake Paul. In the video he compared Jake to Asswipe.
Slapping Jake saying that he is like a bad asswipe which no one wants at all. In the video he also termed Jake as a person with bad mentality. He seemed very calm and composed even at the moment of trolling Jake in his ad video unlike Jake and his earlier trolls.
Follow us on Instagram for daily news and updates.