American rapper, singer, and record producer ASAP Rocky announces new music. According to reports, he posted and then deleted a poster for an upcoming release.
ASAP Rocky and Rihanna are currently trending on both Google and Twitter amid alleged rumors that they have broken up. There are spreading online allegations about Rocky that he cheated on Rihanna with someone who works closely with her. None of the reports is verified as of this time. The whole social media is on buzz over allegations that Rihanna caught him cheating with Fenty Footwear designer Amina Muaddi.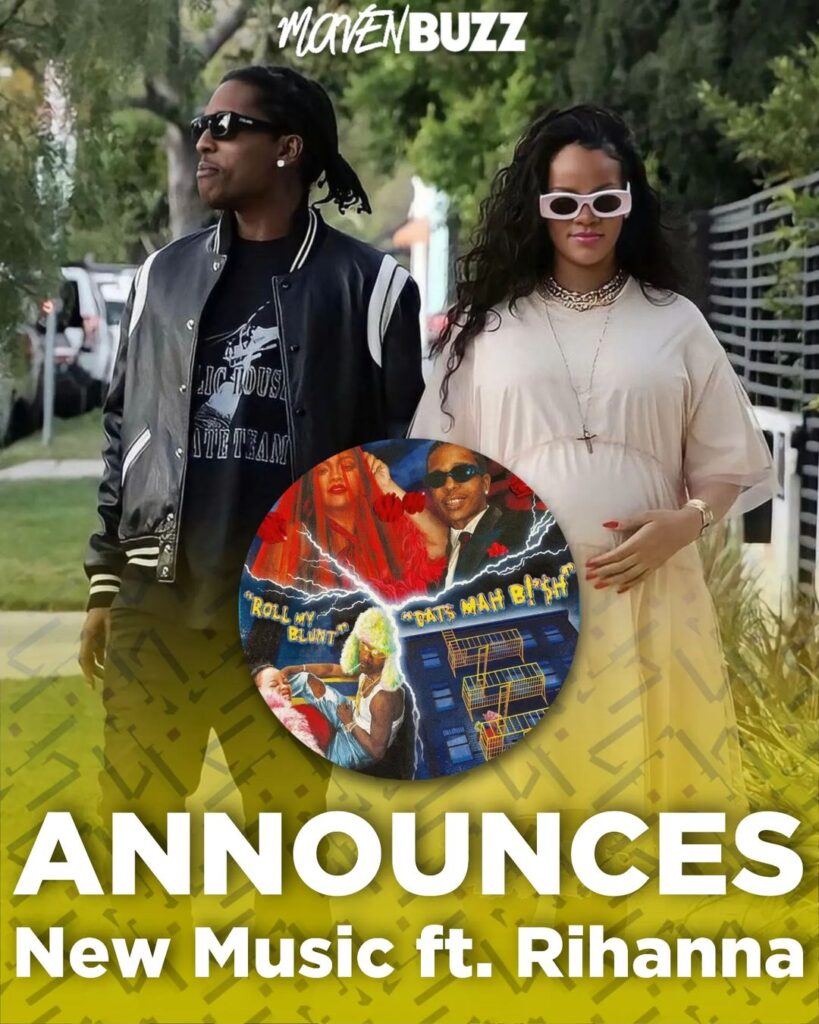 Last year in July few pictures got viral of ASAP Rocky appearing to film a new music video with Rihanna in New York. On 3rd May Rocky reportedly posted and later deleted a poster for the release. The poster featured words, "A Ghetto Love Tale" and "D.M.B", as well as quotes including "Roll my blunt" and "Days mah bish."
The fans of the rapper have been speculating that it could be a poster for a music video. The music video shall be arriving on Thursday (5 May), as he wrote alongside it: "THUR$DAY". It's currently not clear if it's a new song, a film or a project. The deleted post did credit ASAP Rocky as the writer, excutive producer, director. The post also gave credits to Hector Delgado, Skepta, Krash, Nort Ollem, Shlohmo and D33J for additional production.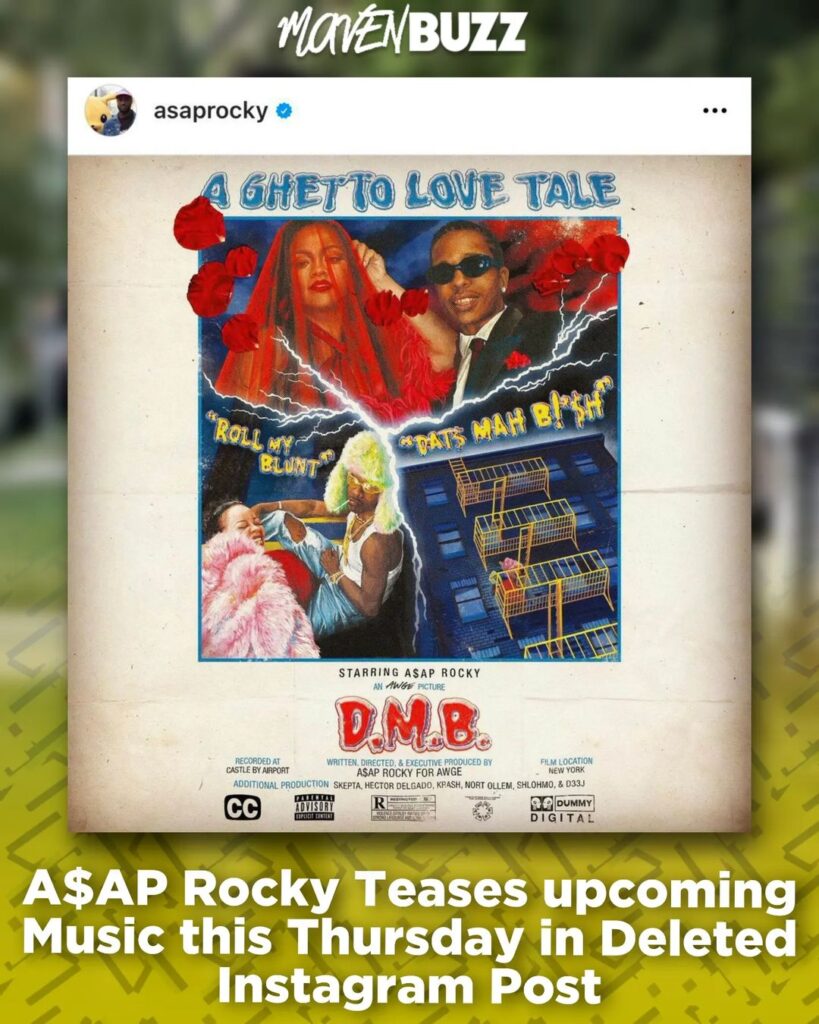 It is yet to get revealed if Rihanna is featured on the song or just appears in the video. The couple was spotted filming the mystery visual during a two day shoot in the Bronx back in July 2021. Pregnant Rihanna attended The Smoker's Club Festival in San Bernardino on Saturday. It was the return of Rocky to the stage for the first time since his arrest.