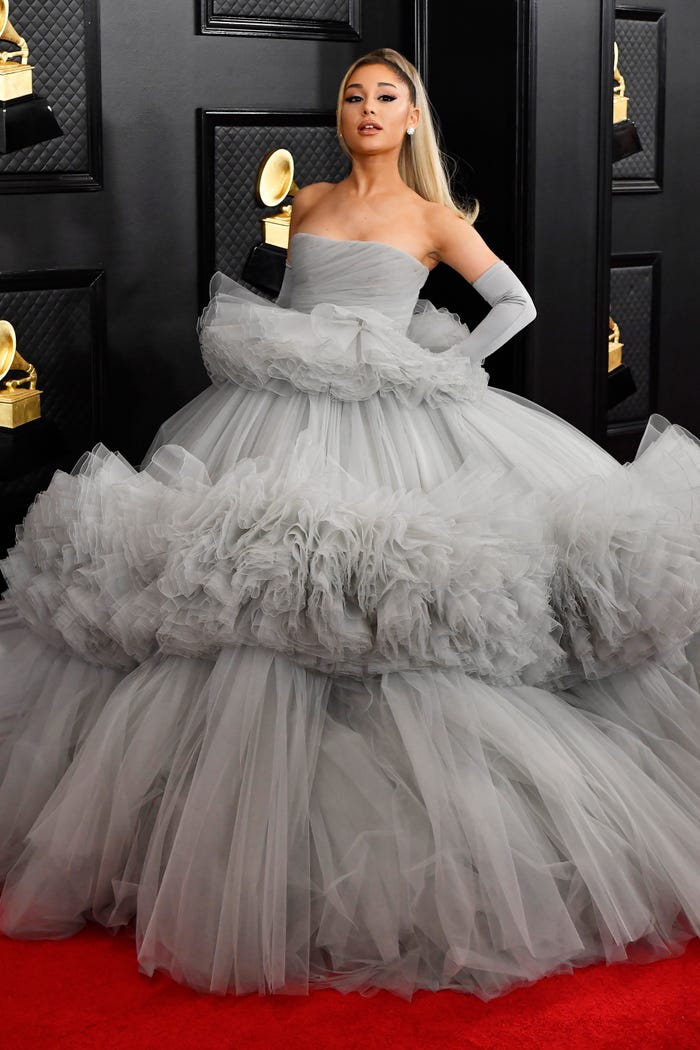 Ariana Grande,26-year old, is an American singer, songwriter performed during the 62nd Annual GRAMMY Awards on January 26, 2020 at Staple Center in Los Angeles, California.Grande stole the shown in a ball gown with a dramatic skirt & made her return with powerhouse performance on Sunday.
Ariana was nominated for five categories, including album of the year and best pop vocal album for "Thank U, Next."She took the stage to sing a three-song medley. Grande started with "Imagine" transitioning into "My Favorite Things," and finally ended with, "7 Rings".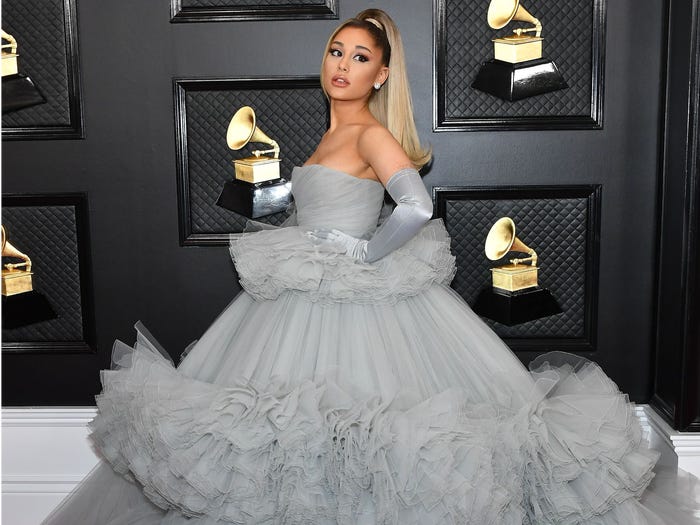 However,Ariana didn't grab the Grammy award this year.Billie Eillish was chosen as winner yesterday night,but she thinks Ariana deserves this award. Eilish went so far as to say that actually, "Ariana Grande deserved the award for Thank U" like more than anything in the world. I love you so much.", says In her Album of the Year acceptance speech.
Fans are really disappointed about it and went mad on twitter spamming while some consoled Ariana;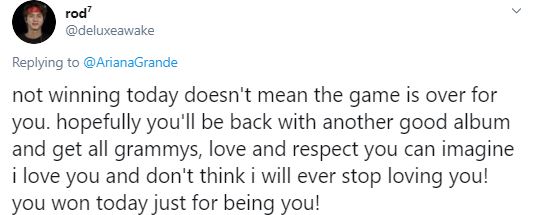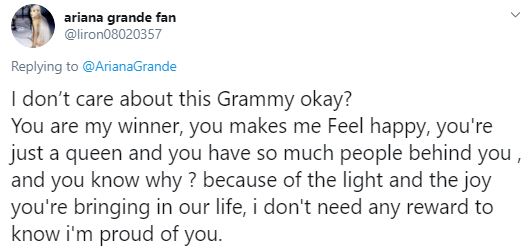 Ariana had five nomination for Grammy awards,"7 Rings"), Album of the Year (Thank U, Next), Best Pop Solo Performance ("7 Rings"), Best Pop Duo/Group Performance ("Boyfriend"), and Best Pop Vocal Album (Thank U, Next). Though she didn't grab the Grammy this year, shared a picture on social media -Twitter writes : "i had a great mf time tonight 🙂 thank u for everything"
Follow us on Instagram for daily news and updates.