Anushka made her debut in Indian web-series through 'Patal Lok' since the release of her last Bollywood movie Zero.
The actress is currently under quarantine with her family and Husband Virat Kohli. Few weeks back Anushka announced her first Indian Web-series sharing a post on social media :
"From the underbelly comes a crime thriller that will change how you look at the world you live in," captions Anushka.
Anushka Sharma's PATAL LOK released today has already won the hearts of Indian audiences through trailers. It is claimed as one of best Indian web series of Amazon Prime being compared to Netflix's Sacred Games.
When it comes to Indian Web-series, there are only a few of them which amazed us more than anything and 'Patal Lok' was one of the most anticipated series since the announcement and trailer launch.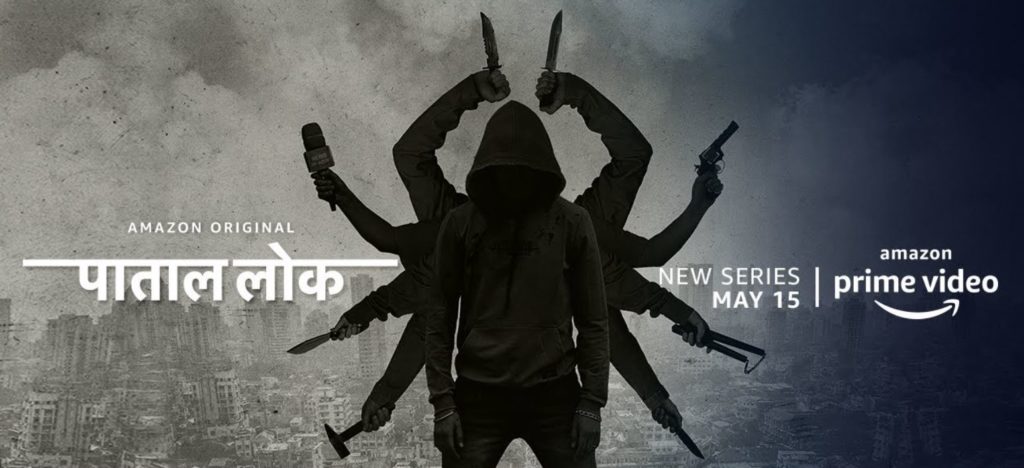 Patal Lok produced by Anushka Sharma is Live now on Amazon Prime Video. According to sources, this series is receiving some great response from viewers even it's the first day of launch. Patal Lok introduces us to some excellent and intriguing characters like "Hathiram Chaudhary" (Jaideep Ahlawat). Audiences are already comparing 'Patal Lok' to Netflix's most successful web-series Sacred Games. Even being released today Patal Lok has influenced many people attracting new viewers every minute. Catch the trailer below:
Patal Lok focuses on the corruption and other evil forces in the society. The storyline revolves around Delhi police officer Hathiram Chaudhary (Jaideep Ahlawat) who has his own ideology of the world being divided into three parts heaven(where rich lives), Earth and hell. Hathiram is engaged in catching few psycho killers in it. This crime drama series will definitely send chills down your spine. Find out more on Amazon Prime Video.
Follow us on Instagram for fastest news and updates.