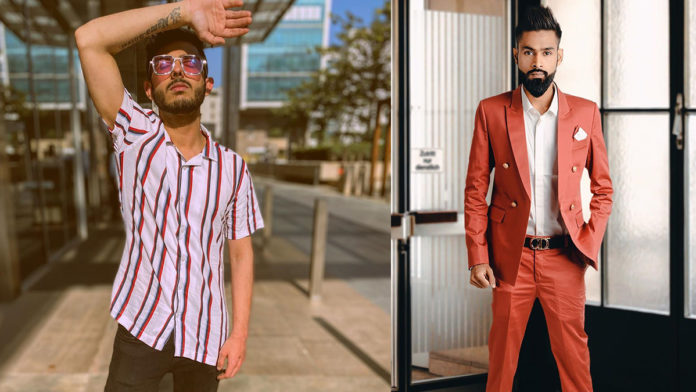 The controversy HEATED UP more now. A huge ruckus has been created on social and YouTube since the Carryminati's video 'YOUTUBE VS TIKTOK' video went down last night. Amir Siddiqui (tiktoker who's majorly involved in controversy) after being mercilessly roasted by Carryminati there's no way Amir could hide or speak anymore on this topic. Everyone knew, including he himself.
Amir Siddiqui, a self proclaimed content creator and social influencer didn't want to end it and has already crossed his limits in the recent LEAKED Call recording. He's a tiktoker from Maharashtra, Thane and popularly known for videos on TikTok. The controversy began from his mockery on YouTube and calling out Carryminati for roast.
Later, Carry posted 12 minutes long video YOUTUBE VS TIKTOK roasting Amir and firing huge shots on self-proclaimed influencer. Carryminati's video become the topic of discussion everywhere and it has been a trending topic on Social Media ever since then. YOUTUBE VS TIKTOK THE END broke several YouTube records becoming the most-like YouTube video in India.
However, TIKTOK VS YOUTUBE was not a big deal for anyone other than entertainment, which should have ended soon. But, Amir has taken it personally, and pushing his limits. In a recent leaked Call recording Amir Siddiqui clearly ABUSES Carryminati, bad-mouthing him. He cursed Carry and his family also claimed to diss him after Ramzan.
The leaked call recording has grabbed everyone's attention and turned YouTubers like Hindustani, Maxtern, Harsh Beniwal, gareebo and many furious against AMIR SIDDIQUI. You can yourself check their reactions below:
Hindustani Bhau shared video of – how to report Tiktok on play store: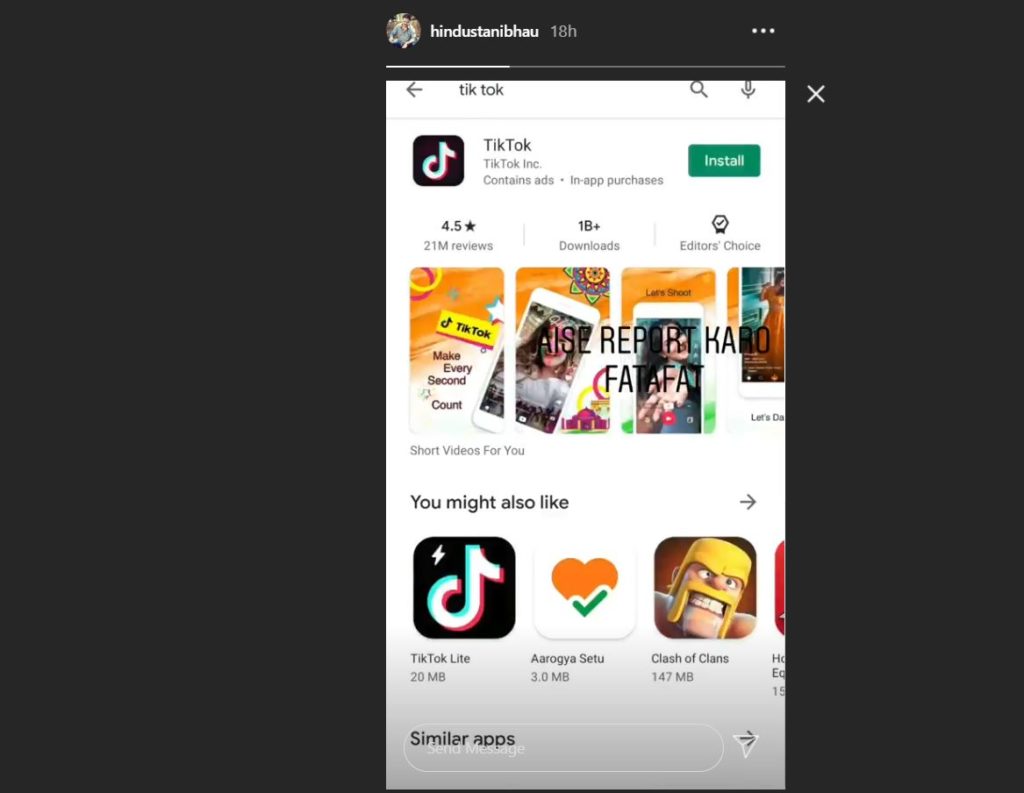 Gareebo uploaded a series of stories pointing out various things on Amri Siddiqui and defaming him on his Instagram handle:
Gareebo requests everyone to not drag this matter religiously.
Maxtern also freaked out on his Instagram: #skirtwalaBhaiya because Amie uses #skirt in his engagements.(from carry's video)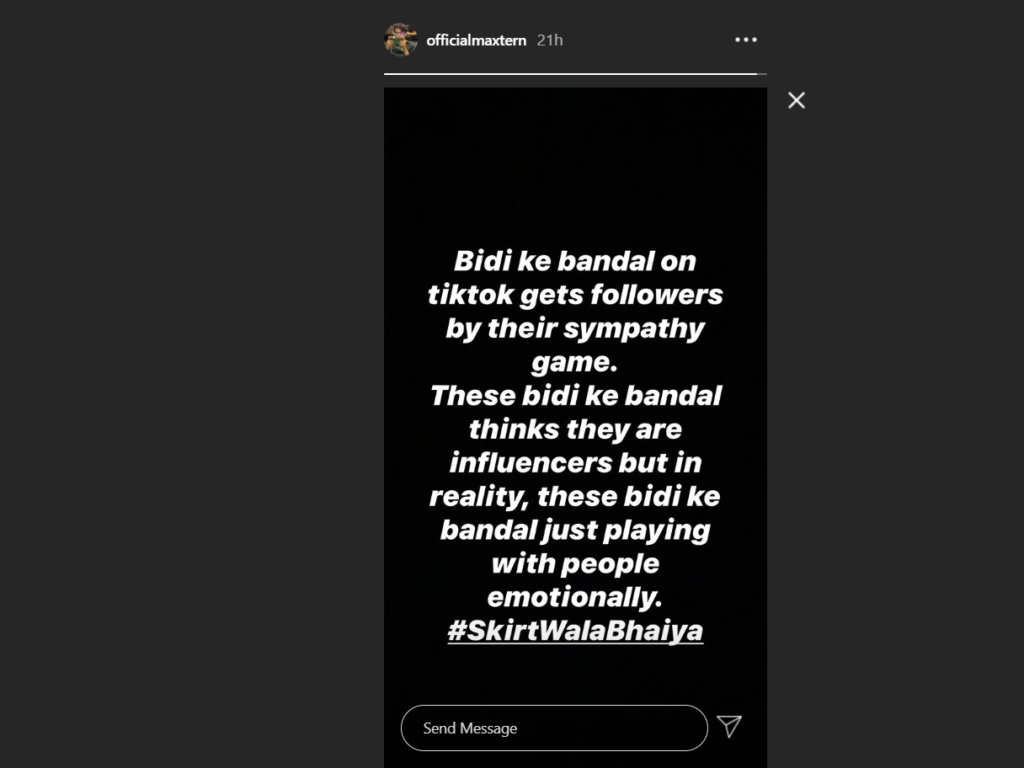 Harsh Beniwal shared a story of 'Parachute oil' taking subtle shots on Amir Siddiqui as it relates to his previous comments on carry's video that read "Tel to laga leta"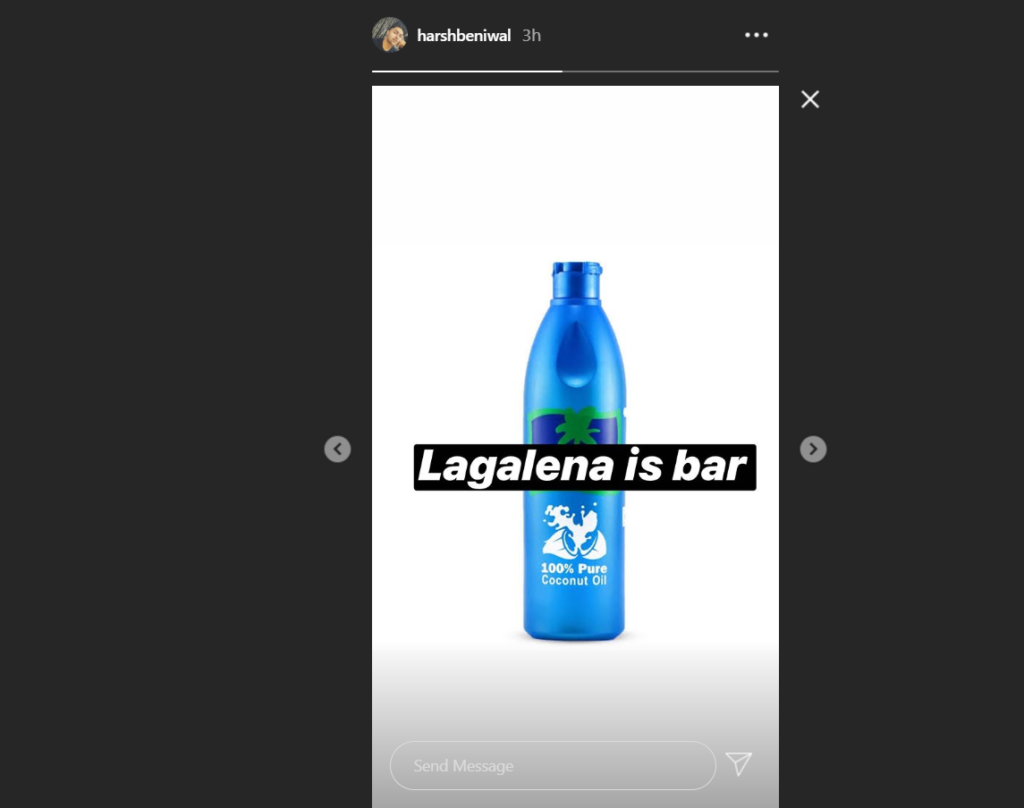 Follow us on Instagram for daily news and updates.