Bollywood actor Akshay Kumar will feature in the next episode of "Into the Wild With Bear Grylls."
Bear Grylls is a famous adventurer and survival instructor known for his skills, knowledge and popular international series "Into the Wild With Bear Grylls."
Bollywood actor Akshay Kumar collabs with for an upcoming episode of international series with Bear Grylls. Get ready to glued to your chair watching your favourite Indian actor surviving against the Wild.
After Narendra Modi and Rajinikanth, Akshay Kumar embarks in a wild journey with popular adventurer Bear Grylls.
Akshay Kumar announced about collab on his social media sharing a snippet from the episode. "You thinking I mad… but mad only going into the wild," reads the caption.
Akshay Kumar is one of the most successful and highest-paid actors in India, popularly known for his kindness, hard work and dedication in industries for more than decades.
Akshay is seen travelling the wild terrain with an adventurous man swinging on ropes. you can catch this exciting episode on 11th September on Discovery+ and September 14 on Discovery channel.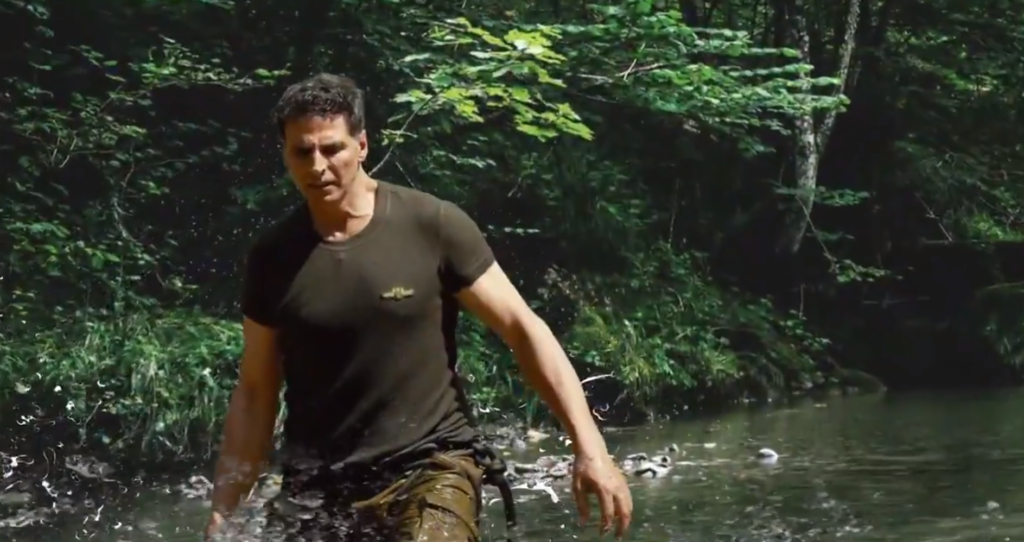 Bear Grylls will take Akshay Kumar on a 48-hours of a journey into the wild surviving in unfavourable conditions.
Are You Excited to watch both of these personalities on a wild adventure?