An Air India Express plane flying 190 passengers on board has crashed at an airport in Kerala, killing at least 20 people, said officials. The plane crashed after overshooting the runway at Karipur airport.
The Boeing 737, en route from Dubai, skidded off the runway in rain and broke in two after landing, aviation officials said. The flight was repatriating Indians stranded in Dubai by the coronavirus crisis.
Flight IX 1134 operated by B737 was carrying 174 passengers, including 10 infants, and 4 cabin crew and 2 pilots.
The plane crashed at 19:40 local time on Friday, 7th August.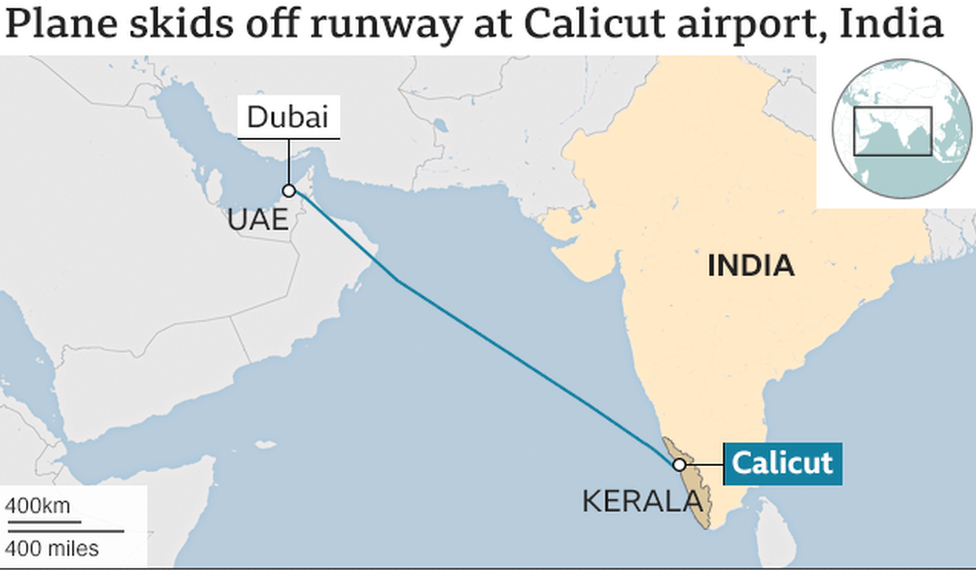 The rescue operation at the crash site has now been completed and survivors have been taken to hospitals in Kozhikode and Malappuram, according to Kerala Chief Minister Pinarayi Vijayan.
Many people were injured, 15 of them seriously injured, a senior police offer said.
As soon as the local residents heard a terrible thud, they rushed to help the survirors
By the time ambulances started reaching the spot, the locals had already started shifting the injured passengers in cars to various hospitals in Kozhikode and Malappuram districts, local resident said.
Hardeep Singh Puri, India's Aviation Minister, tweeted that the aircraft "overshot the runway in rainy conditions", then fell down a 35ft (10.67 metres) slope, before breaking in two. He said India's Aircraft Accident Investigation Bureau will carry a formal inquiry.
He later confirmed that there were 190 passengers in the aircraft.
Follow us on Instagram for daily news and updates.