Tiktok is one of the major video-sharing Chinese social networking service, that was involved in several controversies lately and took a huge hit from India after the ban. It is the popular video sharing platform which surpassed the huge milestone of one billion plus downloads. Tiktok exploded in popularity over the last year and is used to create short dance, lip-sync, comedy and talent videos.
India recently imposed a ban on this Chinese video-sharing app and now the people are debating all over Internet, whether U.S is next to ban Tiktok?
TikTok Ban in U.S?
On Monday, Mike Pompe, US Secretary of State revealed that U.S is considering to Ban Tiktok soon. Lately, Tiktok is under suspicion for stealing users data. Also, U.S Governement is handling this matter seriously, inspections are still going on. The recent feud between the TikTok's parent company ByteDance and the Chinese government have allegations – that information of the app's users is sent to the Chinese Communist Party for malicious intent. However, no concrete details have been out about it yet.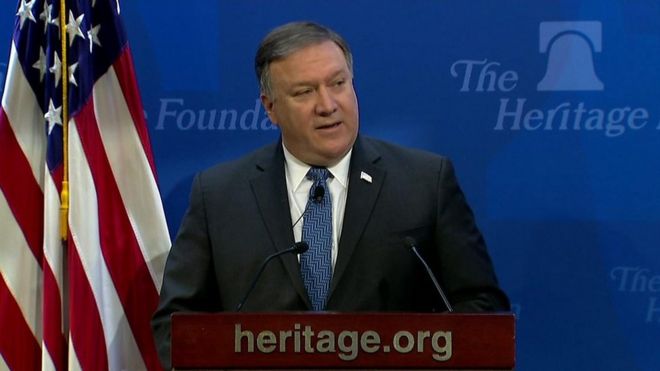 A spokesperson form Tiktok replied to Mike's statement for considering banning the short video app TikTok in the U.S. said:
"TikTok is led by an American CEO, with hundreds of employees and key leaders across safety, security, product, and public policy here in the U.S. We have no higher priority than promoting a safe and secure app experience for our users. We have never provided user data to the Chinese government, nor would we do so if asked." 
On Monday night on Fox News Mike was asked "Would you recommend people downloading TikTok?" he replied "Only if you want your private information in the hands of the Chinese Communist Party".
Trump also passed his comments on Tuesday, said his administration's considering banning TikTok to retaliate against China over its handling of the coronavirus. In an interview with Gray Television's Greta Van Susteren, when Trump was asked about Pompeo's remarks, he said, "It's something we're looking at, yes, It's a big business. Look, what happened with China with this virus, what they've done to this country and to the entire world is disgraceful."
However, no potential decision has been made until yet. But, U.S consider it as one way possible to hit back at Chinese government.
Last week, Government of India banned TikTok along with 58 other Chinese origin apps. This list includes top social media platforms like Helo, WeChat, ShareIT, UC Browser and a lot of others too. They said the applications are engaged in activities "prejudicial to sovereignty and integrity of India, defence of India, security of state and public order."
In response, TikTok stated with all requirements relating to data privacy and security under India's law and that it had shared no data of Indian users with foreign governments, including the Chinese government.
TikTok is still under suspicion for collecting users' information and violating privacy law. It's only a matter of time until we know whether U.S is really planning to ban TikTok or not.