Mia Khalifa, 27-year-old, is a former adult pornstar who worked in the porn industry for three months in 2015. It's so long since she quit the adult industry, but still top the chart on several porn sites.
Mia attended many interviews since then, shared her experience and various aspects of the adult entertainment industry. Khalifa bashed them on the internet, about how they persuaded her. She quit the industry and was all over the internet after her interview went viral.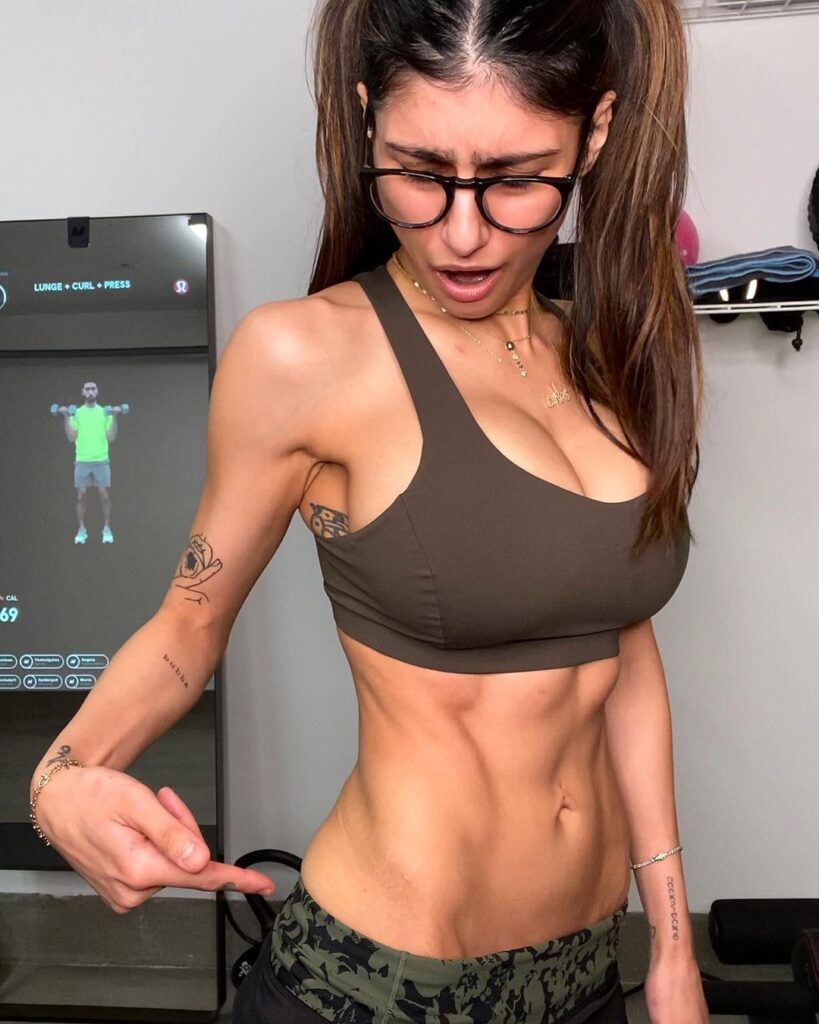 The ex-pornstar has been very consistent on taking shots against the porn industry. Recently, BangBros exposed Mia Khalifa and her false claim for only receiving $12,000 from the porn industry, making 11 videos and her contract.
A few weeks ago, Mia shared her experience talking about the money, contract and videos in the adult entertainment industry in her interview with Anthony Padilla, popular American YouTuber and content creator with around 4.64M subscribers.
The video went live on 7th August, where she spoke about her adult videos, the amount she made in the porn industry during the conversation with Padilla. Mia stated- she only received  $12,000 from her adult videos and the other $160,000 unaccounted money was her salary as social media manager at BangBros.
Bangbros refuted Mia Statement and claims by sharing a video on their official Instagram handle. The video exposed Khalifa with several facts and proof, about her earnings, videos and contract.
They give out a spreadsheet of Mia's earning from webcamming, that disclose she made $134, 148, and her email about her decision to stop camming on the said date. Also, disclosing her rent, health insurance and other expenses as part of her financial package up until the end of July 2017 by Bangbros was also featured in the clip.
The clip shows Mia's conversation with Padilla when asked if she was forced to sign the contract; Khalifa said not literally, but it was intimidating when she was presented with the contract and told, "It's your contract, sign it."
BB also mentioned – the contract was sent to Khalifa via email and informed her to "look it over and let's talk, then we can fill it in/execute it," giving her three days to respond and review the document. Revealed- she responded to mail on the same day.
Khalifa's statement for making only 11 adult videos was also refuted by Bangbros -they expose the number of videos she made with the links to her 28 adult videos in a clip.
Likewise, Bangbros criticized Mia's all accusations against them in a video uploaded on Instagram. Check the video below:
Follow us on Instagram for daily news and updates.