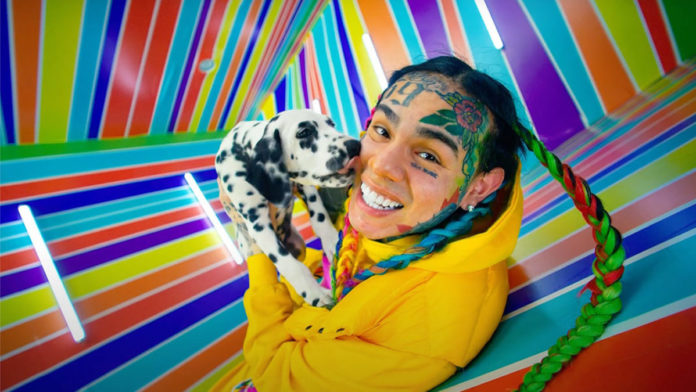 Daniel Hernandez who popularly goes by the name of Tekashi 6ix9ine is a 24-year-old rapper. He was released from prison due to his compromised immune system because of asthma. He was kept under house arrest with an ankle monitor to keep an eye on his activities.
Even being on house arrest he dropped three songs from his living room. Gooba, Trollz and Yaya all three stood to be absolute bangers. Gooba and Trollz also broke many records for him.
Tekashi about ending house arrest
Tekashi earlier uploaded a video where he showed how he turned his living room into a vibrant colour filled filming set for his music videos. He also mentioned that the home confinement was about to end and showed appreciation to his fans.
The post captioned, "YOU GUYS ARE THE BEST I MADE THE BEST OF WHAT I HAD FROM MY LIVING ROOM AND WE STILL WENT NUMBER 1 WE STILL WENT PLATINUM COMING HOME FROM JAIL I LOVE YOU ."
Tekashi deactivating social media
6ix9ine revealed that he was going to temporarily deactivate his Instagram account ahead of his home confinement which is ending on 1st August. He went with it because his lawyer, Lance Lazzaro, recommended it for his own safety.
Tekashi revealed that his legal team fears he may mistakenly leak dangerous information about his whereabouts. According to reports, Tekashi and his crew are yet to decide where he will move once he is free. But they advised him to go dark until they figure their next move.
Tekashi also says he's gonna have 5 bulletproof SUV-like whips to escort him around town. Despite all those heavy-duty precautions … he insists he has "no fear" and is actually excited to get out and about again.
As far as the final days of house arrest are concerned, Lazzaro mentined that feds will continue to drug test him and monitor his activity.
Follow us on Instagram for daily news and updates.