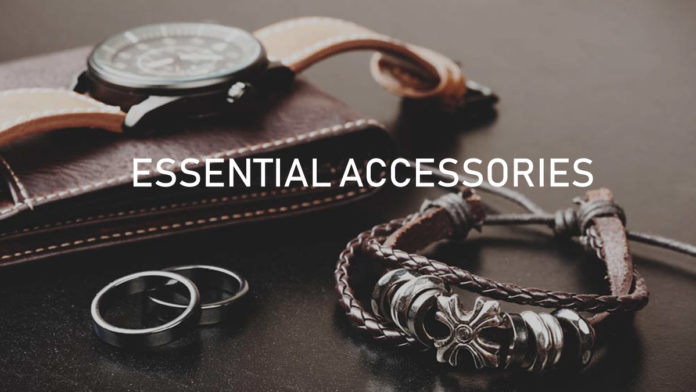 Our outfit is incomplete without accessories. A proper accessory adds a perfect touch to personality boosting your elegance. If you are someone who cares about fashion and wants to upgrade your wardrobe with some good accessories. It is difficult to invest in an accessory with lots of options available in the market.
That's why, in this article, we've brought you some amazing and cool accessory that will never go out of style and always go well with your everyday outfits.
Stylish Belt
The most popular styles have changed little over the decades, and a good belt does more than holding your trousers up. They add a cool touch to outfit enhancing your look. A black and Brown Belt never go out of fashion. Black Belts are perfect for navy and black pants while brown makes up for the chinos and trousers. Adding stylish belts in your wardrobe may turn out in your favor later.
Bacca Bucci® Men's Reversible Classic Dress belt
Bacca Bucci offers quality belt in Mens fashion arena. This belt is perfect for all occasions and outfits. Made of 100% leather looks bold and appealing on your outfit. Bacca Bucci never goes out of style and provides high-end quality product.
Eliz Luxe Belts for Men  
Eliz Luxe Belts for Men is a reversible belt that comes with cool buckle. Made of 100% leather and fit for all waist sizes ranging from 28-42. the quality is perfect and comes with 1 Year international and domestic repair or replacement warranty.
Classic bag
In the world of fashion, a modern bag is best to have in our wardrobe. They not only enhance out looks but also compliments our personality.
Hammonds Flycatcher
Hammonds Flycatcher is a premium leather bag with a fully lined interior. It's suitable for everyday use and is long lasting. The quality of the product is top-notch.
Classic Wallet
As entire world is going cashless, wallet remains a stylish accessory even today. A classic wallet to carry some cash won't go out of fashion. Stylish Wallets always looks classy.
WildHorn® RFID Protected Genuine Leather Wallet
WildHorn® RFID Protected Genuine Leather Wallet is the perfect symbol of class and have plenty of room for storing cash and cards.