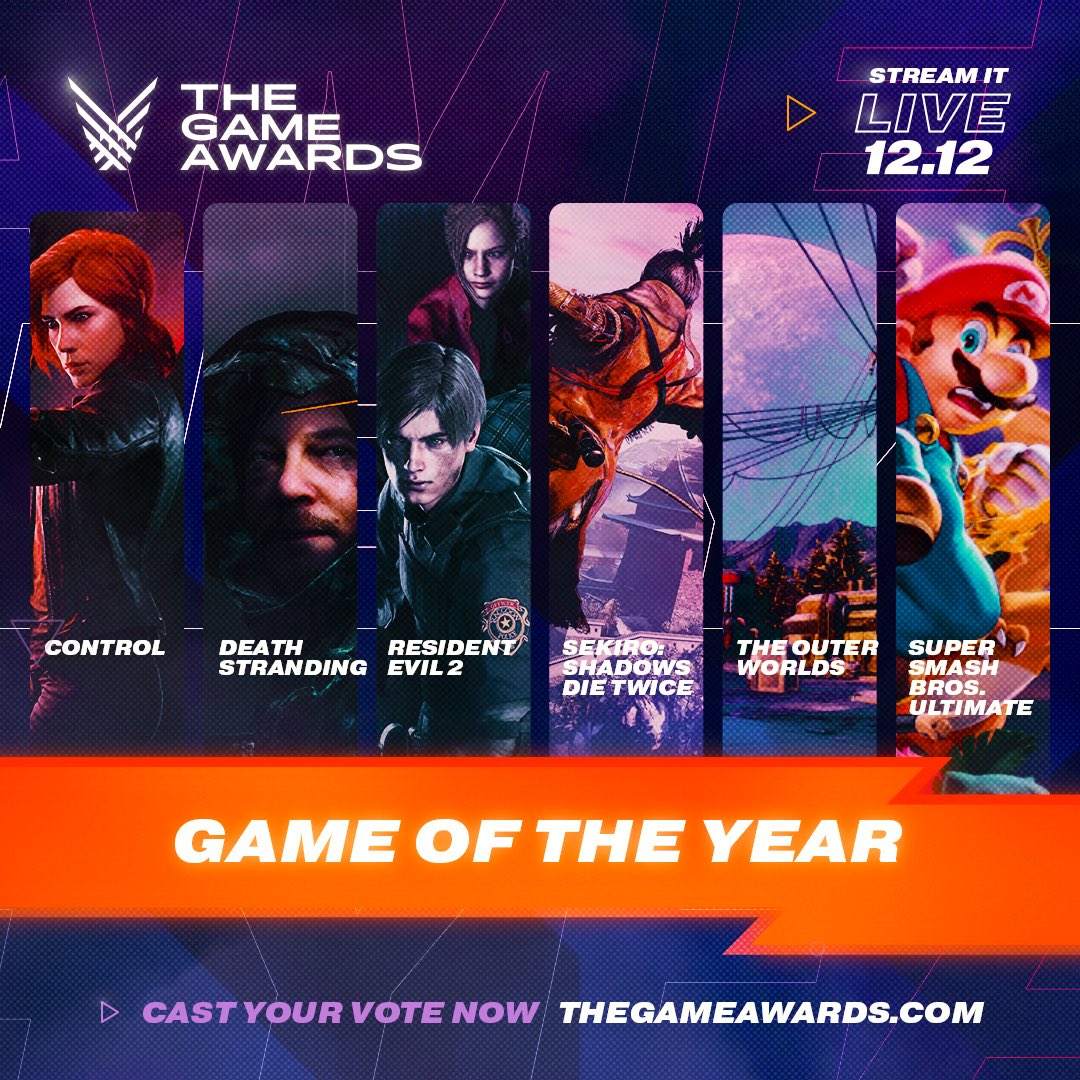 With the increase in Science and technology the gaming world also took a step further and is one of biggest grossing Industry worldwide.
The Game Awards lately declared the nominees for best game of 2019.The list includes best game of 2019 loved by fans.Death Stranding by Hideo Kojima also made it to list despite being release few days back. Death Stranding follows a story of character name Sam who appears to work for an organisation called Bridges that try to reconnect isolated cities and a fragmented society.
Games like Control by Remedy Entertainment , Sekiro: Shadows Die Twice by FromSoftware, Resident Evil 2 by Capcom,The Outer Worlds by Obsidian Entertainment and Super Smash Bros. Ultimate Bandai Namco Studios also made to top list of Best games 2019.