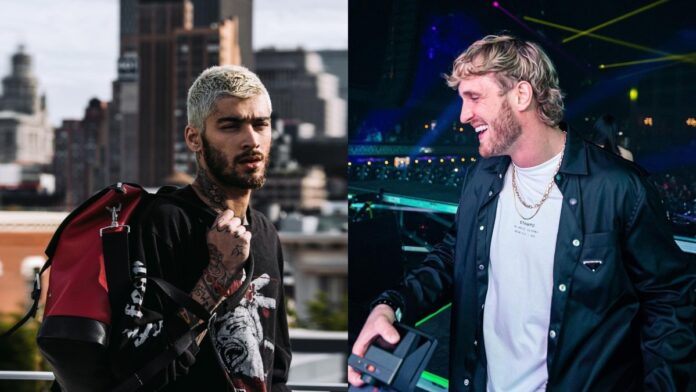 Logan Paul is getting cancelled by Zayn Malik fans on Twitter which has also resulted in "Logan Paul is Over Party, but what exactly did the YouTuber say in his video about the singer?
Zayn has been making headlines ever since Liam Payne appeared on Logan's podcast to talk about One Direction. The singer became the center of discussion again when an old video of Logan appeared on social media. Fans have come forward and defended the Dusk Till Dawn singer while also slamming Logan for his comments.
The video that has been going viral is from the time when Logan appeared on FLAGRANT Podcast and spoke about Zayn while also making some comments about Floyd Mayweather and KSI. The podcast title reads: "Logan Paul Roasts Mayweather and Toasts KSI." The topic of Zayn came into the picture when the Podcast touched on Liam's recent interview. During this, Andrew Schulz stated: "I know the guy who beats up Gigi Hadid or whatever." To this, Logan responded: "Beats up like regularly."
Andrew then said: "Not beats up, curses her mom or something." Logan continued by saying: "He hit her mom and you can't do that. You can't hit your girlfriend's mom." During the interview, Logan also described Zayn as being from England but being an "ethnic" person when asked where he was from. In response to this, Andrew says: What direction was that guy facing? Was it Mecca?"
Follow us on Instagram for daily news and updates.