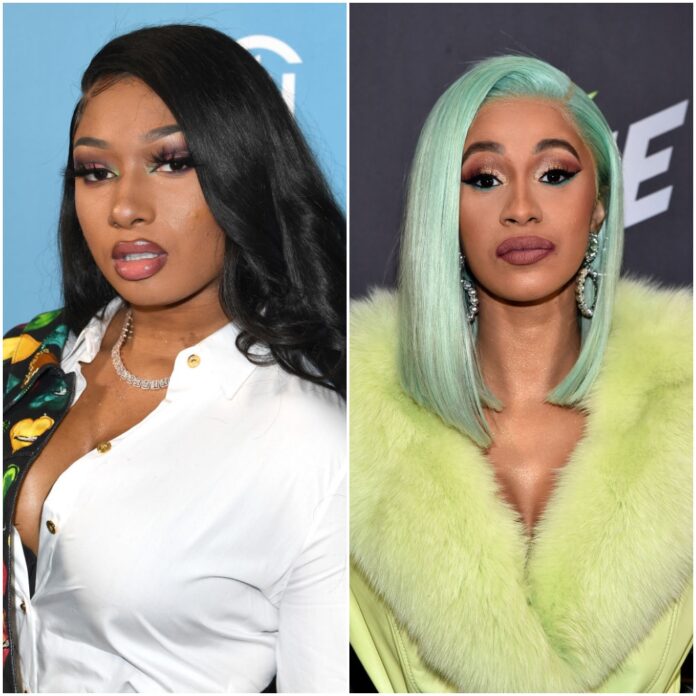 As we reported here, a slew of recent Cardi B certifications at the Recording Industry Association of America (RIAA). Further pushed the 'Up' rapstress up in the line of the digital era's best-selling female acts.
As if being first all-female Rap collaboration to debut at #1 on the Hot 100. Historic opening YouTube views, and one of the greatest premiere streaming weeks ever aren't enough for the record books. The Frank Ski-sampled bop is set to make history again.
on march 23, the riaa took to press to announce 'wap' had crossed its threshold for 7x platinum. A feat that signifies sales of 7 million in the united states. with the sales ascent. The ayo the producer-crafted cut becomes the second highest-certified all-female song in the 70-year history of the organization.
The only female collaborations to know a taller sales equivalence count are Iggy Azalea & Charli XCX's 'Fancy' and Jessie J, Ariana Grande, and Nicki Minaj's 'Bang Bang.' Both songs were released in 2014 and currently sit at 8x Platinum for sales of 8 million in the United States.
For Cardi B, the 'WAP' certification helps elevate her to a career total of 52 million in digital single sales. Making her one of the best-selling female acts of the digital age.
Follow us on Instagram for daily news and updates.