KSI was ringside as Viddal Riley destroyed Jone Volau in London on Saturday night to mark his home debut with a knockout.
The British YouTuber, 28, was in attendance at Wembley Arena as his friend and former coach made short. Work of his opponent to keep his unbeaten record intact. Riley, who turns 25 in July, improved his professional boxing record to 6-0 with a first-round knockout win over Volau.
The 24-year-old was a decorated amateur boxer and became famous after he trained KSI for his fights against Joe Weller and Logan Paul respectively. Speaking ahead of the fight Riley told Sky Sports: "I know my full potential.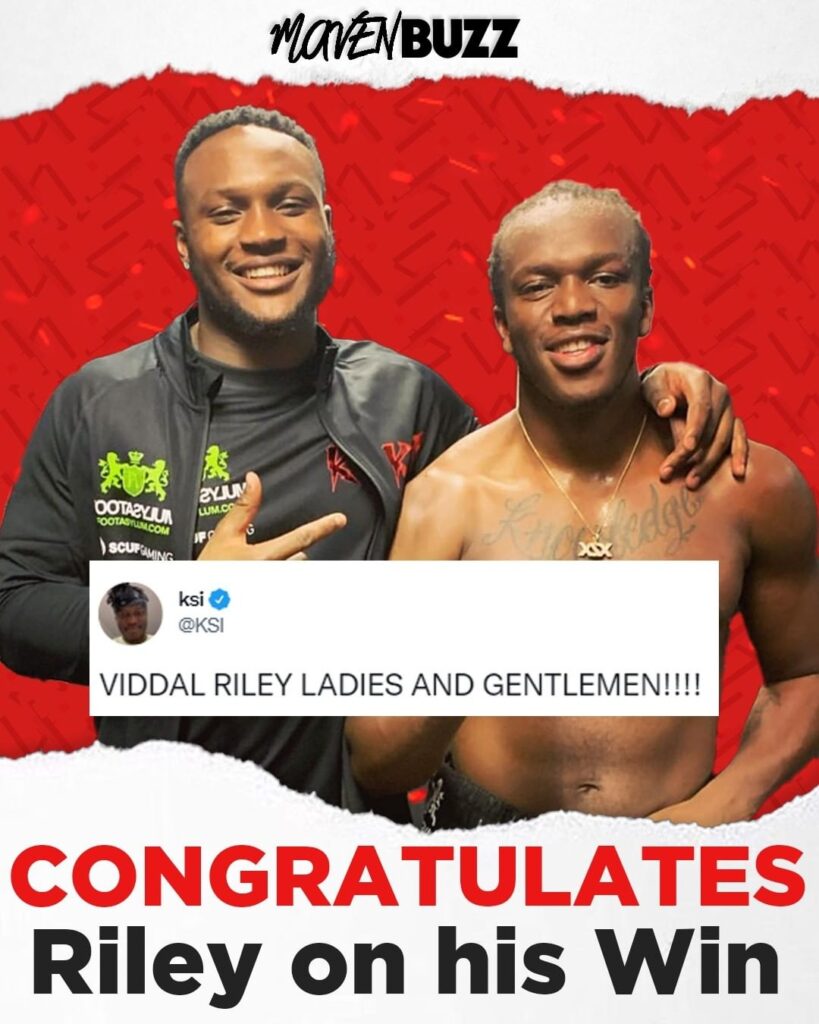 "I didn't show it in the Shihepo fight, which is understandable – two years out, you're not going to match your potential, but I'm active now and I'm ready. "The reason I didn't get Shihepo out of there was because I was focused on getting him out of there. The game is called boxing, I have to box. As long as I box, those things will happen. "In those parts of the fight where I was choosing to box, I had more success. When I started thinking about the hill, it got further away.
Riley's latest outing came on the undercard of Richard Riakporhe's clash with Fabio Turchi. And while he may still be some way off in terms of his development, he wouldn't be surprised if he shares the ring with him in the future. He added: "In the next 12 months, I'd like to pick up a title.