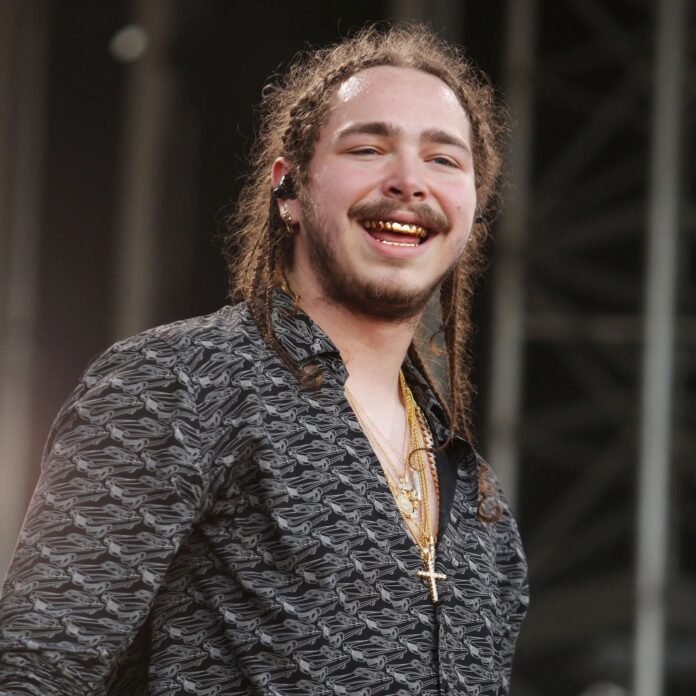 Nearly a decade into his career, Post Malone has mostly shed the baggage of his younger years. The days of cornrows, gold grills, saucin', and shortsighted remarks about rap music.
He's a nine-time Grammy nominee and a stylish guy who, at a quick glance, hasn't gotten any more tattoos. At least not on his face. He's become part of the pop music establishment, and his fourth studio album, Twelve Carat Toothache, is accordingly slick, streamlined. A little less vulgar and ostentatious than his earlier work—a sign that Malone is taking himself more seriously, for better or worse.
For someone so outwardly colorful, Malone has long been a straightforward lyricist with funny. Curious turns of phrases in his songs. There was, of course, the absurd saucin'-and-swaggin' refrain of "White Iverson,". As well as his amusingly puerile mention of "beautiful boobies" on "Spoil My Night." But he also incorporates unlikely people into his memorable moments. Like eulogizing Bon Scott on "Rockstar," or singing, "Come with the Tony Romo for clowns and all the bozos" on "Psycho."
Malone is aware of his talents and even his limitations, but there's a sense that he wants more. Whether that's earning the respect afforded to someone like Kurt Cobain. Just escaping the box created by his reputation and success. He has spoken about how he wanted to make a shorter album without streaming filler. A telltale move from an artist looking to ascend to Career Musician—and the album closes with a demo, emphasizing the time and thought that went into the whole body of work.
Follow us on Instagram for daily news and updates.