Guinness World Records squeezed some of the best human skills and talents across the world which is nearly impossible. The book reflects the trends and novelty of each era, inspiring generations of readers through records and discovery made by humans. Here are some incredible and shocking World records you won't believe.
1) Guinness World Record for the longest hair in the teenager category is 190 cm bagged by Nilanshi Patel, 17.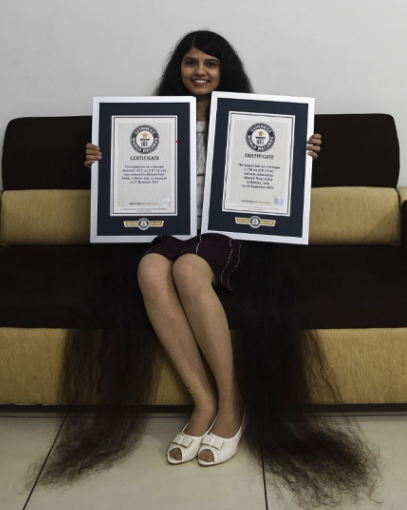 2) World Record for the most layered bed of nails sandwich (1 inch) is recorded by Martial art professional Vispy Kharadi (bottom) and his team members who performed nine-layer bed of nails sandwich in Surat.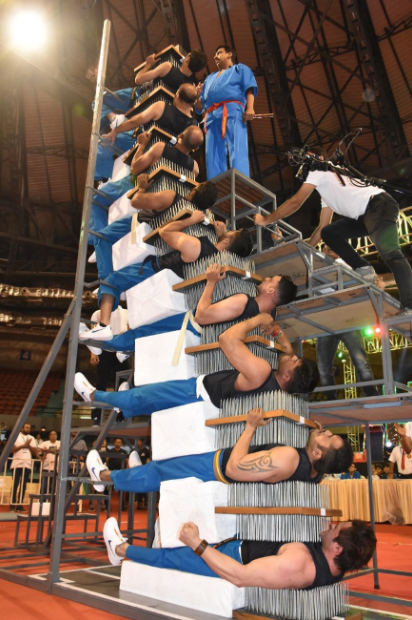 3) Japanese rope skipper, Hijiki Ikuyama has a Guinness World Record with 24 skips in 30 seconds in the challenging mamba rope release style.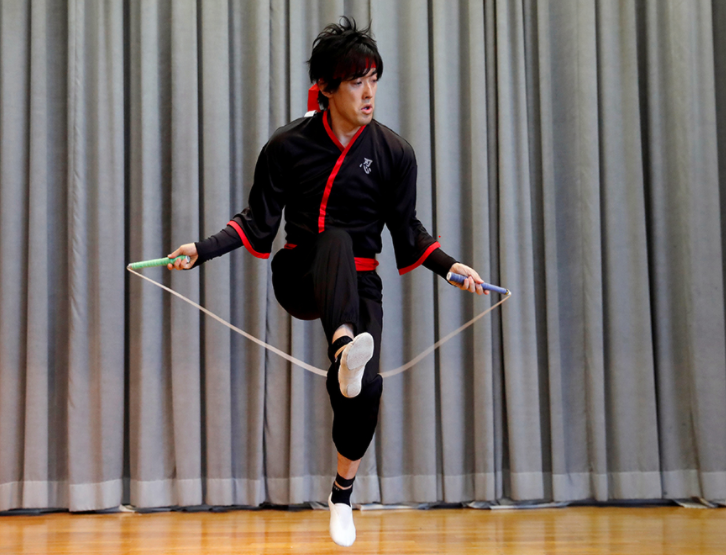 4) Next Bizzare World record is of Chandra Bahadur Dangi, the shortest man in the world, greets the tallest living man, Sultan Kosen, during Guinness World Record Day in London. Sultan Kosen is 251 cm while Dangi is only 54.6 cm high.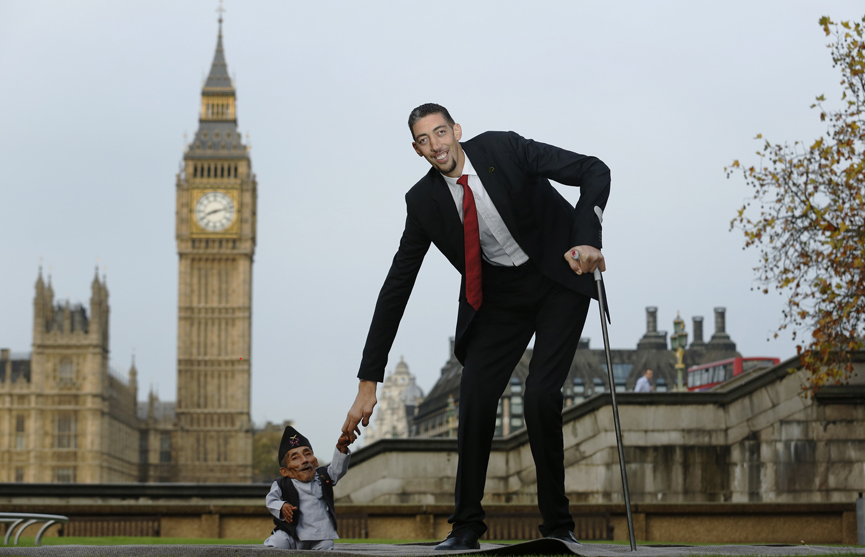 5) The world's larges trolley case measures 175cm (5ft 9in) by 115cm (3ft 9.3in) by 46cm (1ft 6.1in) thick by Guinness World Record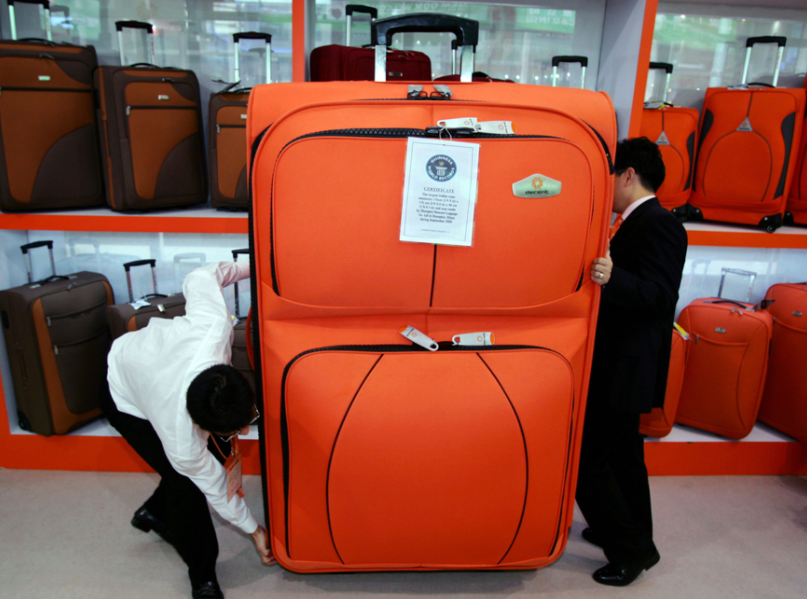 6) Jyoti Amge,19, from Nagpur, India holds the title for "Shortest Living Woman."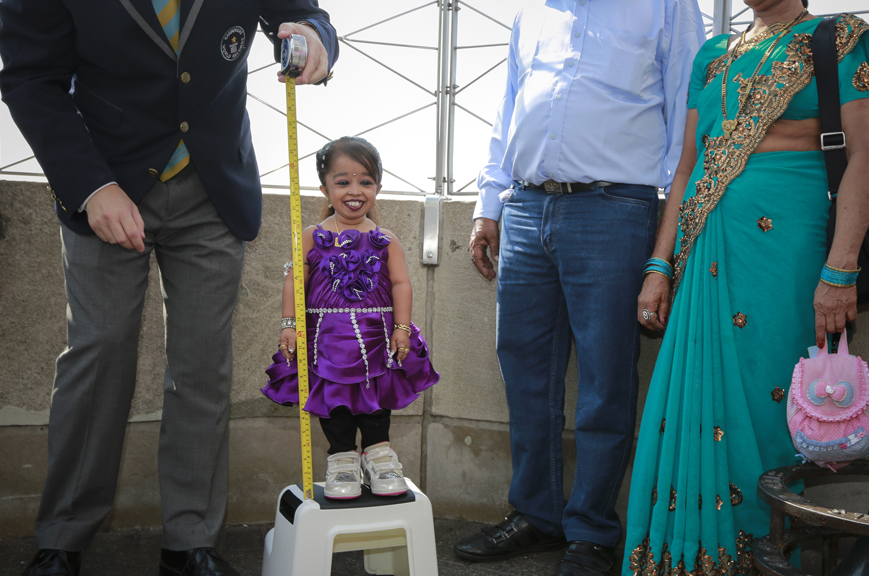 7) Septuagenarian Isobel Varley is the most senior tattooed woman in the world according to the Guinness World Records.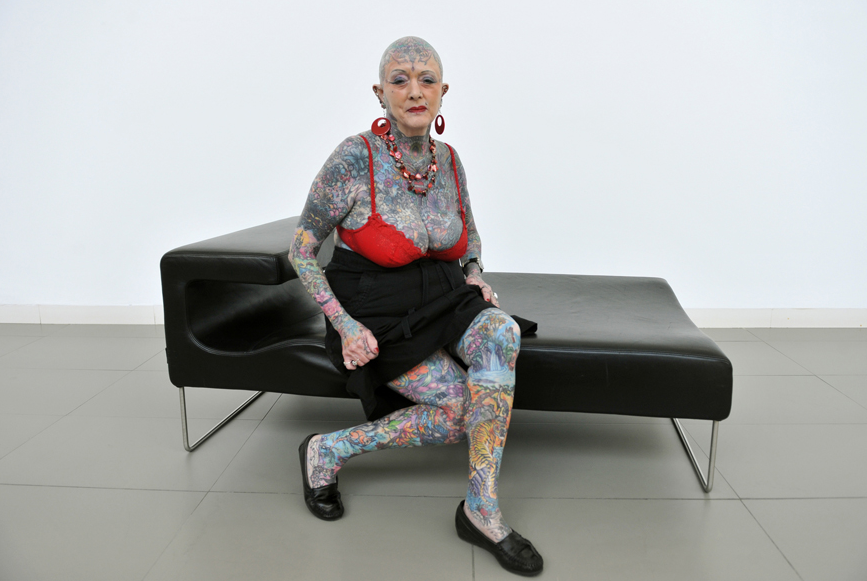 8) Beekeeper She Ping holds the world record for covering his body with 33.1 kilograms of bees (about 331,000 bees), overtaking the last world record of 26.8 kilograms of bees (Ruan Liangming).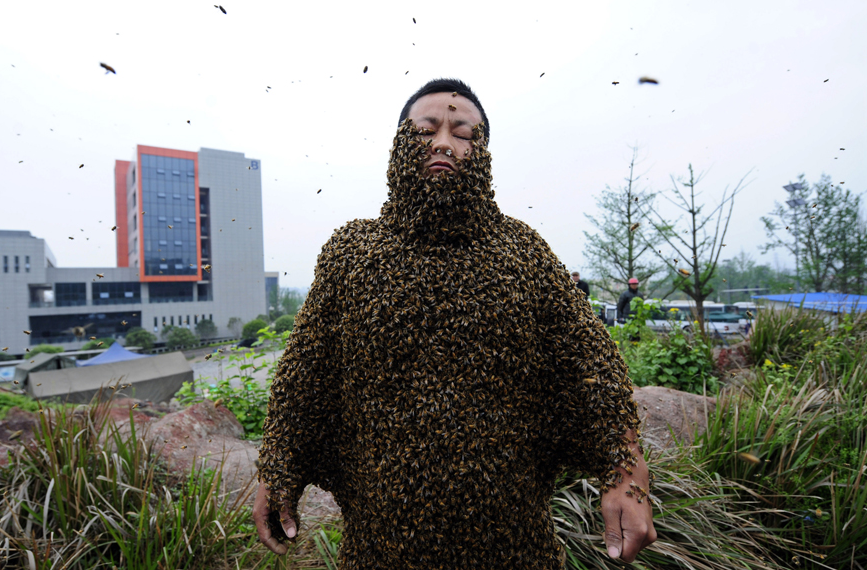 9) The $25,000 Frrrozen Haute Chocolate is the most expensive dessert in the world.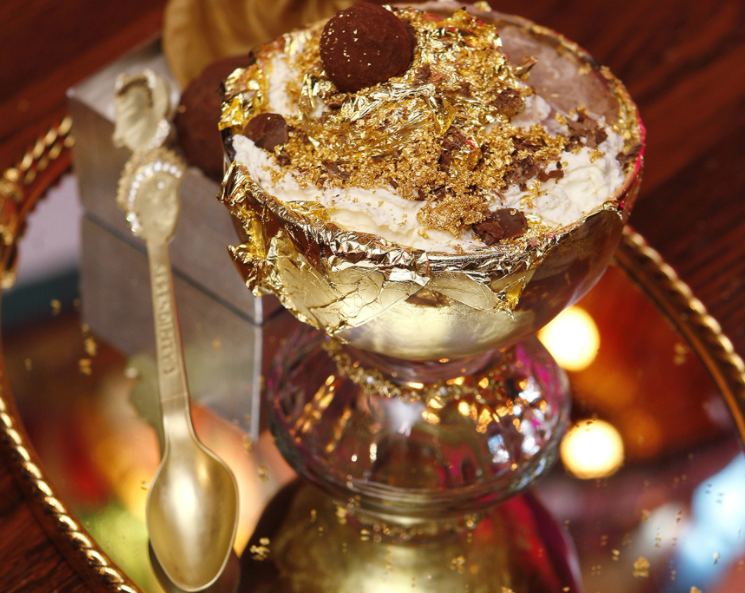 10) The largest swimsuit photoshoot consists of 1010 bikini-clad women posed on Australia's Bondi Beach.