The user-generated adult content site, OnlyFans has announced that it will be reversing its course of action of banning "sexually explicit" content.
The website earlier announced that it would be banning adult material from 1st October. However users and creators thought this would not go in the favour of the website and made sure their voices against the new change were heard.
Announcing the cancellation of plans to ban adult content, the company said in a tweet, "Thank you to everyone for making your voices heard. We have secured assurances necessary to support our diverse creator community and have suspended the planned October 1 policy change. OnlyFans stands for inclusion and we will continue to provide a home for all creators."
After the backlash over cancelling adult material, OnlyFans' chief executive and co-founder, Tim Stokely blamed banks for not providing funds due to sexually implicit content.
OnlyFans is an online sharing platform where adult film actors, influencers and celebrities share video clips, photos and messages directly with subscribers for a monthly fee.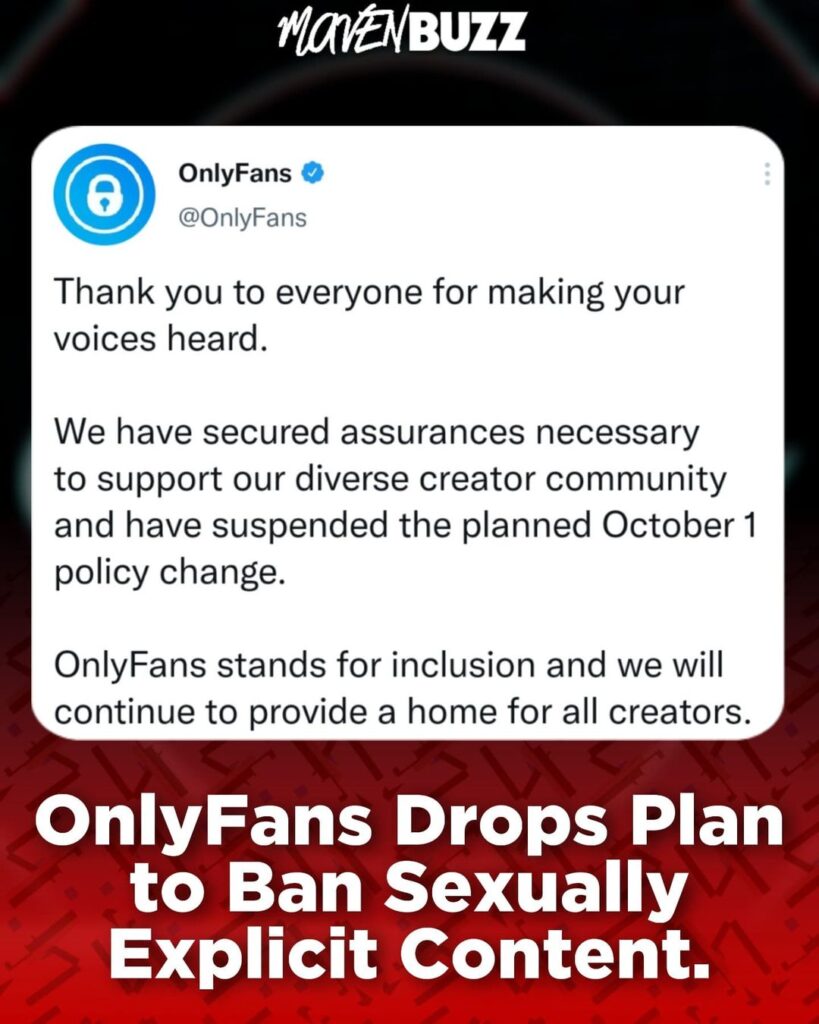 The adult website with over 120 million users allows people to sign up for a monthly subscription of content from their favourite creators. Fans can also pay for exclusive content and give "tips" for custom pictures or videos.
Follow us on Instagram for daily news and updates.