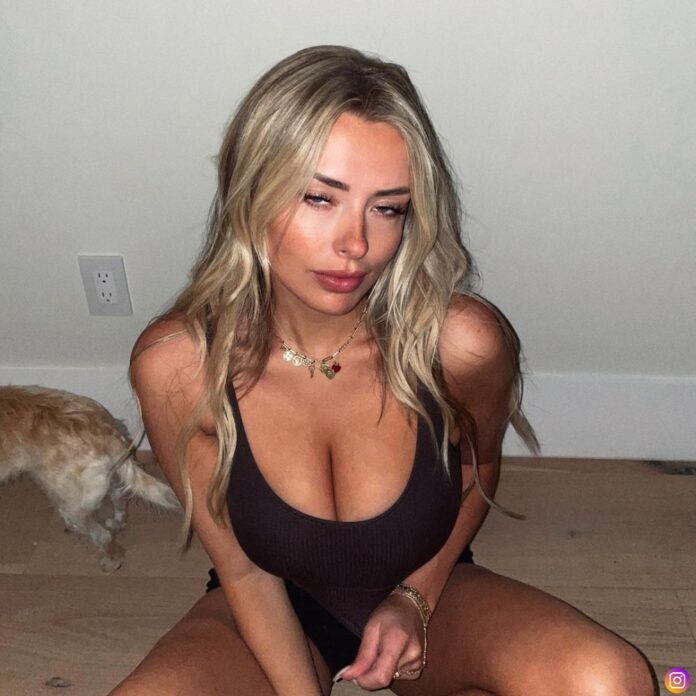 YouTuber Corinna Kopf has cleared some air regarding the recently circulating tweets which show mentioned that the social media star will be suing underage users of OnlyFans who leaked her exclusive content.
Recently, social media star Corinna Kopf took to Twitter on June 3rd to reveal the launch of her OF account. However she received major backlash as users who paid for her subscription claimed that all 11 photos uploaded on the OF account are copies of her Instagram.
Screenshots of her deleted tweets started circulating which said that she would sue the underage users who are leaking her OnlyFans content. She also mentioned that a list of all the people who leaked is being made. The social media star received trolling once again for trying to sue users. 
Now, Corinna has taken to Twitter to address the earlier mentioned tweets about suing. She claimed that the surfaced tweets were photoshopped and are not real at all.
Corinna Kopf is a social media personality who is particularly known for her Instagram as well as YouTube. She has gained her following through her posts detailing her everyday life.
She was featured in David Dobrik's initial videos. Corinna has also been known online as Pouty Girl. She currently has 1.77 million subscribers on YouTube and 5.8 million on Instagram.
Follow us on Instagram for daily news and updates.